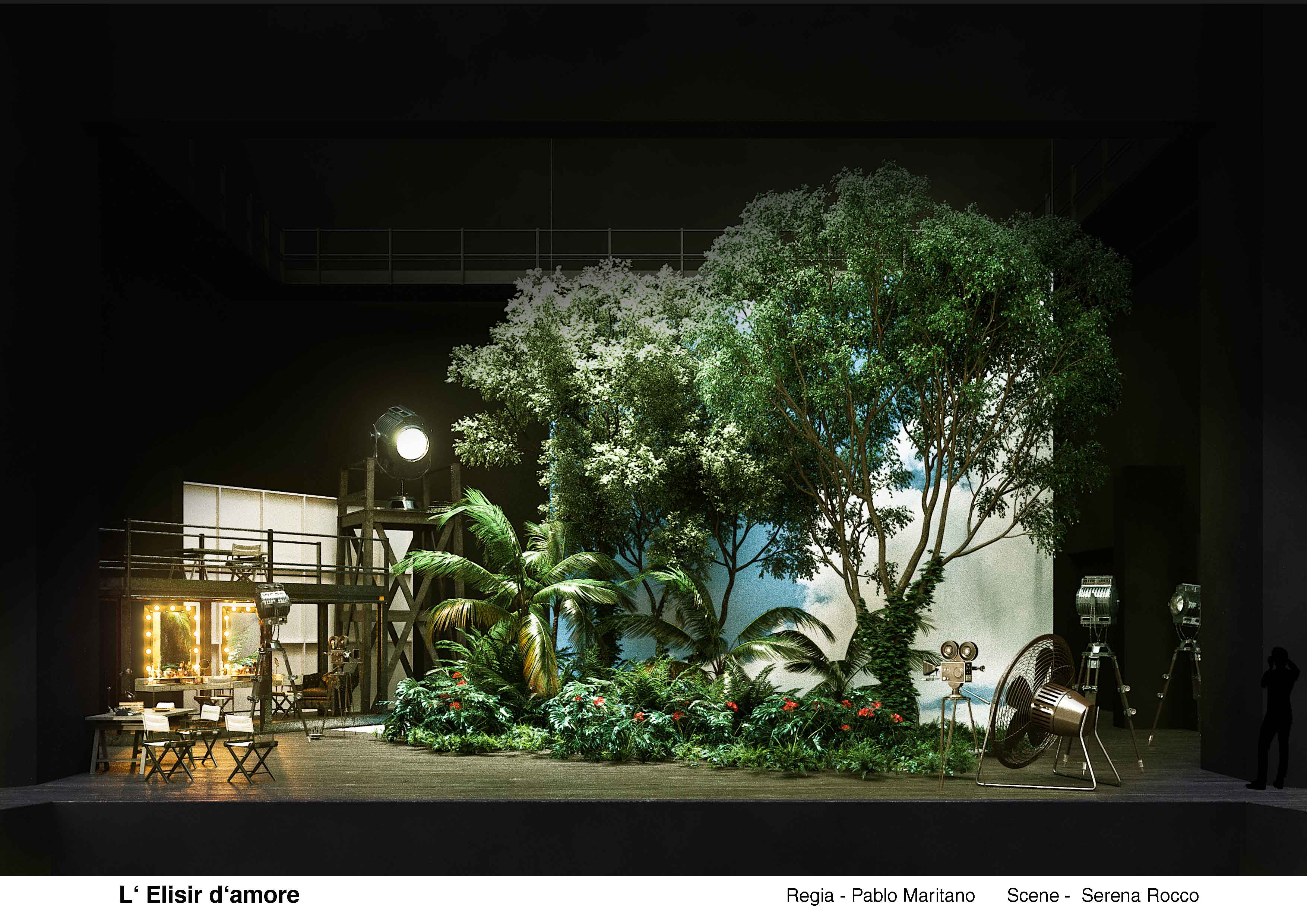 Being fully established on its seventh year, Opera (e)Studio, as is tradition, will open the 2019 Ópera de Tenerife season. Increasingly, more and more singers are interested in taking part in the initiative. The artists were chosen at international auditions held in Bologna, Tbilisi, Madrid and Tenerife and they will spend nearly two months on the Island, where they will undergo intense work sessions on musical and stage aspects leading to the performance of an opera title that is part of Auditorio de Tenerife's opera season. This year the title chosen is Donizetti's L'elisir d'amore, a coproduction of Ópera de Tenerife, Teatro Comunale di Bologna, and Tbilisi Opera and Ballet State Theatre.
Opera (e)Studio is a point of reference for young opera artists who have just finished their higher education and wish to make a start in their professional careers. This Ópera de Tenerife project has been acknowledged by the European Union, which is funding this year production through its Creative Europe scheme. Giulio Zappa as artistic and musical director, Pablo Maritano as stage director plus a wide team of professionals, including the Italian soprano Mariella Devia, will train the ten singers in all the aspects involved in staging a good opera production according to current European standards: musical and stage performance technique, style, direction, body language, theatrical nature of the role, historical context of the composition, dramaturgy, libretto studying, etc., in order to put on L'elisir d'amore, by Donizetti with the Orquesta Sinfónica de Tenerife and the Coro de Ópera de Tenerife.
 Participants 2019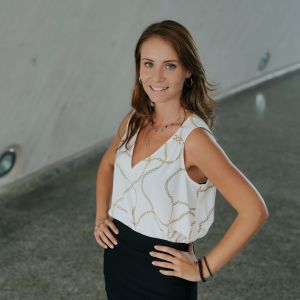 Maria Rita Combattelli / Adina
Soprano
[Italy]
She started to study singing at an early age and graduated in opera singing with honours. She completed her training with Damiana Mizzi and she is currently furthering her studies with Elizabeth Norberg-Schulz and Giacomo Prestia. She is a student at the Accademia del Maggio Musicale Fiorentino. She has taken specialisation master classes with major singers like Luciana Serra, Sonia Ganassi, Bruno De Simone and Giacomo Prestia.
Her opera repertoire includes her debut as Barbarina (Le nozze di Figaro, Mozart) and Zerlina (Don Giovanni, Mozart) at the Rome Opera Festival. She has also taken the roles of Celidora (L'oca del Cairo, Mozart); Suor Genovieffa (Suor Angelica, Puccini), at the Narnia Festival; Julieta (Il piccolo spazzzacamino, Britten); Rosina (Il barbiere di Siviglia, Rossini), at Teatro del Maggio Musicale Fiorentino. She made her debut in Nino Rota's I due timidi and La notte di un nevrastenico at the Teatro Flavio Vespasiano de Rieti, during the Reate Festival; Pamina (Die Zauberflöte, Mozart) at the Teatro San Carlo in Naples, Teatro Argentina di Roma, Teatro Flavio Vespasiano in Rieti, Teatro Sociale di Rovigo and Teatro Comunale di Treviso; Clarina (La cambiale di matrimonio, Rossini); La pietà (Piovani) at Teatro dell'Opera di Roma; Sinfonia delle Stagioni (Piovani) in l'Aquila and Adina (L'elisir d'amore, Donizetti) at the Maggio Musicale Fiorentino.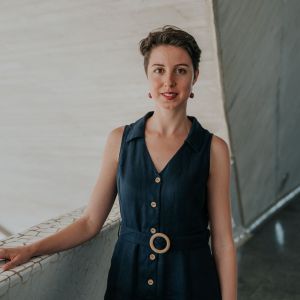 Beatriz de Sousa / Adina
Soprano
[Portugal]
Born in Lisbon, she studied at the University of Music in Vienna with Raimer Trost and at the Conservatorio del Liceu with Dolors Aldea. She is currently studying with soprano Sylvia Greenberg and pianist David Aronson in Vienna.
She started her career as a soloist on different international stages where her roles included Corinna (Il viaggio a Reims, Rossini) at the Rossini Opera Festival; Anima Ingrata (Il Ballo delle Ingrate, Monteverdi) at Dutch National Opera; Lucy (The Telephone, Menotti) at the Gulbenkian Foundation; Galatea (Acis and Galatea, Händel) at New Belgrade Opera and Pamina (Die Zauberflöte, Mozart) in different festivals in France and Austria. This has led her to work with conductors and stage directors like Alberto Zadda, Carlo Rizzi, Pierre Audi, Christophe Rousset, Michele Spotti, Paul-Émil Fourny and Yi-Chen Lin.
She has often been supported by the Gulbenkian Foundation. In addition, she takes masterclasses with Alberto Zedda, Ruggero Raimondi, Dolora Zajick, Ryland Davis, amongst other. In 2018 she won the 2nd Prize and the Mozart Award at the Grandi Voci competition in Salzburg.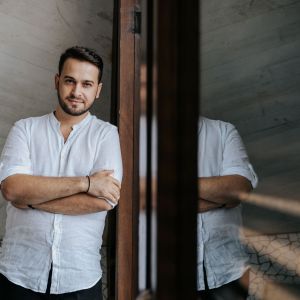 Klodjan Kaҫani / Nemorino
Tenor
[Albania]
He graduated from Universiteti i Arteve in Tirana, Albania. His repertoire includes the roles of Goro (Madama Butterfly, Puccini); Gherardo (Gianni Schicchi, Puccini); Peppe/Arlecchino (Pagliacci, Leoncavallo); Don Ottavio (Don Giovanni, Mozart); Tebaldo (I Capuleti e i Montecchi, Bellini); Alfredo (La traviata, Verdi) and Tamino (Die Zauberflöte, Mozart). This last role sent him on a tour across the country and France with the Opera Nomade Compagnie Lyrique, after winning the Concorso Associazione Lirica Concertistica Italiana. He recently took part in the production of Macbeth at Teatro Regio di Parma and at an aria concert in the Verdi Festival. He has also performed the role of Poisson (Adriana Lecouvreur, Cilea) at the Filarmonica di Verona and Vesperae Solemnes de Confessore (Mozart) at Teatro Bellini in Catania.
He won third prize at the Marie Kraja International Competition in Albania and took first prize at the As.Li.Co in the role of Tamino in Como, Italy.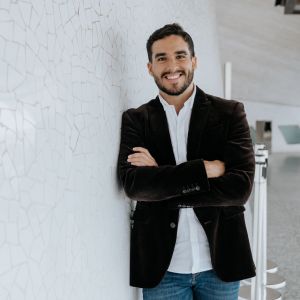 César Arrieta / Nemorino
Tenor
[Venezuela]
He trained at the Sistema Nacional de Orquestas y Coros Juveniles e Infantiles de Venezuela [National System of Young & Children Orchestras and Choirs] and with the support of Equipo Arte Integración. He furthered his education at Escuela Superior de Música Reina Sofía de Madrid, under the guidance of Ryland Davies and Milagros Poblador. He finished off his training with singers like Teresa Berganza, Tom Krause, Helena Donath, Alberto Zedda, Raúl Giménez, Javier Camarera, Sonia Prina and Helmut Deutsch.
Professionally, he has gradually directed his repertoire to opera in roles like Don Ottavio (Don Giovanni, Mozart); Tamino (Die Zauberflöte, Mozart) and Ferrando (Così fan tutte, Mozart). Also, Florville (Il signor Bruschino, Rossini) with the Gulbenkian Orchestra in Lisbon; Silango (Le cinesi, García) and Marquis Drouet (Vespri siciliani, Verdi) at the Rossini Festival in Wildbad, which was recorded live by Naxos Records. In this same festival, he performed the role of Demetrio (Demetrio e Polibio, Rossini) and Radosky (Sigismondo, Rossini). Regarding symphonic singing, he performed as solo tenor Mozart's Requiem with the Camerata Salzburg on tour in Japan.
His talent has been recognised on different occasions and he has received the best young singer award at the Academia Belcanto-Festival Rossini in Wildbad, the Second Prize for Male Voice at the Concurso Internacional de Logroño and the role Pedrillo (Die Entführung aus dem Serail, Mozart), at the Clermont-Ferrand International Singing Competition, that will take him to different theatres.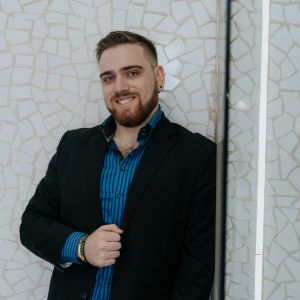 Alberto Bonifazio / Belcore
Baritone
[Italy]
Born in Italy, he completed his studies in piano and opera singing at the Conservatorio Niccolò Paganini in Genoa. He went on as a soloist at the Centre de perfeccionament Plácido Domingo in Valencia. Winner of international competitions, he has taken masterclasses with Alessandro Corbelli, Eva Mei, Mariella Devia, Jaume Aragall, Mietta Sighele, Leone Magiera and Henning Brockhaus.
In his career he has taken part at Villa Vento, Custoza, singing with Ramón Vargas; at Musica Riva Festival he made his debut in the role of Benoît and Alcindoro (La bohème, Puccini); as Ben Upthegrove (The telephone, Menotti) at the Teatro dell'Opera Giocosa in Savona and Teatro Carlo Felice in Genoa. His first performance at the Palau de les Arts Reina Sofía in Valencia was in the role of Marullo (Rigoletto, Verdi) along with Leo Nucci, under the baton of Roberto Abbado and director Emilio Sagi. At the same theatre, he played Gabriel von Eisenstein (Die Fledermaus, Strauss) in a concert conducted by Plácido Domingo.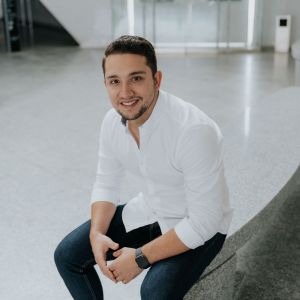 Jacobo Ochoa Piedrahita / Belcore
Baritone
[Colombia]
He studied at Guildhall School of Music and Drama in London, under the supervision of Professor Rudolf Piernay.
His opera repertoire includes playing the roles of Belcore (L'elisir d'amore, Donizetti); Caliban (The Enchanted Island, Varios); Peter (Hänsel und Gretel, Humperdinck); Dandini (La Cenerentola, Rossini); Schaunard (La bohème, Puccini); Fiorello (Il barbiere di Siviglia, Rossini), Morales (Carmen, Bizet) or, recently, Figaro (Le nozze di Figaro, Mozart). Regarding symphonic singing, he has sung Symphony nº9 by Beethoven; Requiem by Mozart and Duruflé's Requiem, among others.
He has several awards to his credit including First Prize at the Concurso Nacional de canto in Colombia OFB; Second Prize at the Kathleen Ferrier Bursary Competition for Young Singers; Second Prize at the Concurso Internacional de Canto de Logroño and First Prize of the Fundación Conservatorio del Liceo in Bogotá.
His next engagements include Masetto (Don Giovanni, Mozart) at the Clonter Opera and Fiorello (Il barbiere di Siviglia, Rossini) at Opera de Colombia.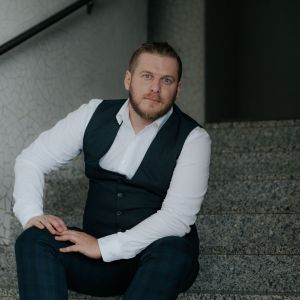 Givi Gigineishvili / Dulcamara
Bass
[Georgia]
A graduate from N22 College in Batumi, Georgia, he furthered his training at Z. Paliashvili Central Musical School and at Batumi Art Teaching University. He also attended the Youth Music Theatre and Tbilisi State Conservatoire V. Sarajishvili. He is currently an in-house artist at Tbilisi Opera and Ballet State Theatre.
His opera repertoire includes his performance of the roles Dottore Dulcamara (L'elisir d'amore, Donizetti); Don Basilio (Il barbiere di Siviglia, Rossini), at State Conservatoire Opera Studio; Colline (La bohème, Puccini); Zuniga (Carmen, Bizet) at Tbilisi State Opera and Ballet Theatre; as well as, Un frate (Don Carlo, Verdi) at Immling Festival and Il sagrestano (Tosca, Puccini) at Tbilisi State Opera and Ballet Theatre.
He has received different awards including being finalist at the Georgian Competition of Musician-Performers and best performance at the Concurso de Lado Ataneli.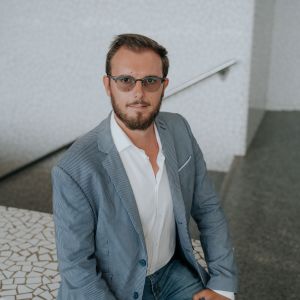 Matteo Andrea Mollica/ Dulcamara
Bass
[Italy]
He started his studies at the Università di Torino and continued his singing education at the Conservatorio Giuseppe Verdi di Torino, as well as his improvement in technique and repertoire with maestro Giovanni Botta.
The repertoire he has performed includes San Giuseppe (La notte Santa, Gherzi); Balthasar (I magi, Gai); Sciarrone (Tosca, Puccini); Amonasro (Aida, Verdi); Marchese d'Obigny (La traviata, Verdi); Wang Chaofei (Milo e Maya e il giro del mondo, Franceschini); Fiorello (Il barbiere di Siviglia, Rossini); Primo Giudice / Servo di Amelia (Un ballo in maschera, Verdi); Conte di Monterone (Rigoletto, Verdi); Figaro (Il barbiere di Siviglia, Rossini); Sharpless (Madama Butterfly, Puccini); Bartolo (Il barbiere di Siviglia, Rossini); Il nonno / L'Orco (Ciottolino, Ferrari); Escamillo (Carmen, Bizet) and Geppetto (Pinocchio, Valtinoni). This has taken him to major theatres such as Teatro Regio Torino, el Teatro Alfieri di Asti; Teatro Sociale Como, Teatro Grande di Brescia, As. Li. Co circuit, Teatro Fraschini, Teatro Donizetti or Teatro Pavarotti in Modena, among many others.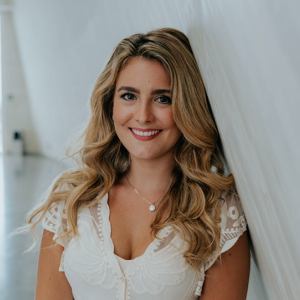 Sofía Esparza / Giannetta
Soprano
[Spain]
She studied singing at the Conservatorio Superior de Música de Navarra and was awarded the End-of-Degree Prize. She also graduated in harp and musical pedagogy. She furthered her education at the ESMUC in Barcelona, getting a scholarship from Fundación Victoria de los Ángeles. She has broaden her studies with maestros like Alberto Zedda, Mariella Devia, Renato Bruson, Ana Luisa Chova, Ofelia Sala or Aquiles Machado.
As a soloist she has played the roles of Frasquita (Carmen, Bizet); Clorinda (La Cenerentola, Rossini); Berta (Il barbiere di Siviglia, Rossini); Primera dama (Die Zauberflöte, Mozart); Contessa di Ceprano (Rigoletto, Verdi); Empress Sirolé (El traje nuevo del emperador, Casalí); Selina (Alí Baba y los cuarenta ladrones, Casalí) and Cerillera, Director de cine and Mensajero del Olimpo (El guardián de los cuentos, Ortega). In zarzuela she has sung Rosaura (Los gavilanes, Guerrero); Inés (La mensajera, Gaztambide) and Teresa (Marina, Arrieta). This has led her to work with conductors like José Miguel Pérez-Sierra, Miquel Ortega, Óliver Díaz, Sergio Alapont, Jordi Bernacer, Nicola Valentini. She recently performed at the LIFE Victoria Festival in Barcelona and made her debut at the opera season of Teatro Campoamor in Oviedo.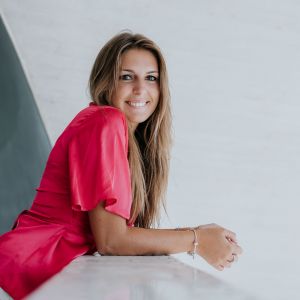 Leonora Tess / Giannetta
Soprano
[Italy]
She started to study piano at an early age at the Conservatorio Giuseppe Verdi di Milano. She then went on to study singing and made her debut in the role of Berta (Il barbiere di Siviglia, Rossini); Annina (La traviata, Verdi); Giannetta (L'elisir d'amore, Donizetti); Serpina (La serva padrona, Pergolesi); Voce dal cielo (Don Carlo, Verdi); Erste Dame (Die Zauberflöte, Mozart) and Nella (Gianni Schicchi, Puccini). She attended the opera singing course at Conservatorio Gaetano Donizetti, Bergamo, where she recently graduated.
She also sang at Teatro Coccia de Novara in the première of La rivale by Marco Taralli, conducted by Matteo Beltrami. She played Barbarina (Le nozze di Figaro, Mozart); Un paggio della Duchessa (Rigoletto, Verdi) at Teatro Municipale di Piacenza and at Teatro Comunale Luciano Pavarotti di Modena with Leo Nucci and conducted by Aldo Sisillo; Amina (Il castello degli invalidi, Donizetti) in Bergamo; Frasquita (Carmen, Bizet) at Teatro Coccia de Novara and at Tang Xianzu Grand Theatre in Fuzhou, in China. Her last engagements include playing the leading role in the opera Rita (Donizetti) and the role of Lauretta (Gianni Schicchi, Puccini).
She has been finalist in many international opera competitions and has received young talent awards at Concorsi Santa Gianna Beretta Molla de Mesero, Salvatore Licitra de Milán and Rinaldo Pelizzoni de Sissa, where she took third prize.
 Production: L'elisir d'amore

Melodramma giocoso in two acts, L'elisir d'amore is an opera buffa with music by Gaetano Donizetti and libretto by Felice Romani, based on Eugène Scribe's text Le philtre for Daniel Auber's opera, which was premiered on 12 May 1832 at Teatro delle Canobbiana in Milan.  
L'elisir d'amore is Donizetti's most famous comic opera thanks to such unforgettable melodies as 'Una furtiva lagrima' and a lively plot in which the love affair of beautiful Adina and gullible Nemorino is possible thanks to the unlikely help of charlatan Dulcamara.
The stage director, Pablo Maritano, has taken care of the stage design of a production that will transport us to the golden age of cinema. A fantasy world through different late 1920s film sets.
Creative Team
Opera (e)Studio Artistic Director: Giulio Zappa
Musical Director:
Antonio Méndez [Ópera de Tenerife]
Kakhi Solomnishvili [Tbilisi Opera and Bellet State Theatre]
Levan Jagaev [Tbilisi Opera and Bellet State Theatre]
Stage Director:   Pablo Maritano
Stage Designer:   Serena Rocco
Costume Designer: Lorena Marin
Lighting Designer: Virginio Levrio
Choirmistress: Carmen Cruz
Musical Director Assistant: Sandhya Nagaraja
Repetiteur: Hana Lee
Orchestra: Orquesta Sinfónica de Tenerife
Choir: Coro de Ópera de Tenerife   
CAST
Cast A
Adina: María Rita Combatelli
Nemorino: Klodjan Kaҫani
Belcore: Alberto Bonifazio
Dottore Dulcamara: Givi Gigineishvili
Giannetta: Sofía Esparza
Cast B
Adina: Beatriz de Sousa
Nemorino: César Arrieta
Belcore: Jacobo Ochoa Piedrahita
Dottore Dulcamara: Matteo Andrea Mollica
Giannetta: Leonora Tess
Team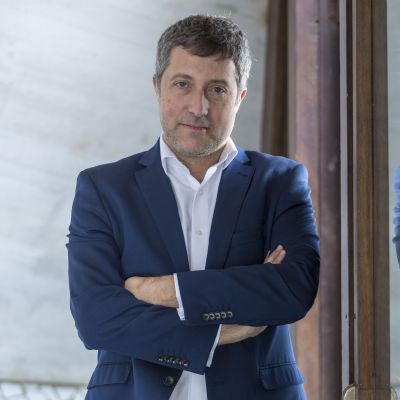 José Luis Rivero Plasencia
Auditorio de Tenerife
José Luis Rivero Plasencia has always been linked to the world of culture and education, both in the public and private sectors. He has been lecturer at La Laguna University, the University of Vic and the National University of Education at a Distance (UNED), with a broad research and publishing experience, as well as speaker in congresses, seminars and meetings, both nationally and internationally. His creative facet has been mainly linked to literature and theatre, with an extensive experience and training in cultural management. He has also followed courses in Music, Arts and Literature. He founded the Eduardo Westerdahl School of Creative Arts in San Cristóbal de La Laguna, which has become a model on the Island in artistic creation. He has occupied and currently occupies positions of national responsibility, being the only person from the Canary Islands to have held the Presidency of the National Network of Public Theatres, Music Venues and Festivals, or the Vice-presidency of the Network of Educational Concert Organizers, which includes the main orchestras and theatres in Spain. He is also part of the National Council of Stage Arts and Music. He has participated as editor in the State Plan on Dance, and is a member of the State Commissions of Music, Dance and Training. He is also secretary of the Association of Cultural Managers of Canary Islands, and member of international organizations like Opera Europa, European Network for Opera and Dance Education (RESEO) or International Network for Contemporary Performing Arts (IETM). He currently participates in the European Project ADESTE (Audience Developer: Skills and Training in Europe). Since 2003, he is the Artistic Director of Auditorio de Tenerife. In 2015, he was appointed Director of Culture, Education and Artistic Units of the Island of Tenerife Council, position that he currently holds.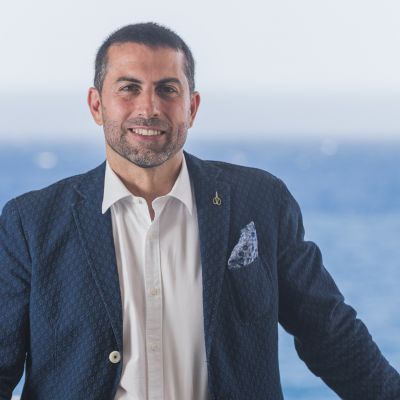 Alejandro Abrante
Opera de Tenerife
Born in the Canary Islands, Alejandro Abrante received a Ph. D in Philosophy of Social Sciences from the University of La Laguna, Spain. He attended Music and Piano studies at the Conservatorio Superior de Música. He turned his passion into his profession when he became General Manager of an artist agency that represented artists of top international level as well as young talents who were finishing their superior music studies. This expertise led him to collaborate with both major European Opera houses and Superior Schools of Music. In 2006, he set up the Festival Mozart in Las Palmas de Gran Canaria, and Rigoletto in concert version as part of the 15 th Summer Festival of Music, Theatre and Dance if the same city in 2011. He also promoted and organized special lyric concerts held in several European cities (i.e. New Years' eve). He was in charge of the Artistic Management of Martes Liricos Recital Series in Tenerife from the seasons 2008 until 2010. He was named Artistic Coordinator of Tenerife Opera Festival in 2012. This project soon grew to become a stable Opera Season since 2013, when he became Artistic Manager. Apart from having increased the artistic offer and quality, he has managed to bring numerous top-level professionals to Tenerife to encourage and support new initiatives like Opera(e)studio and the Opera de Tenerife International Singing Competition, to promote emerging talents as a first major step to their respective professional careers. As proof of his notable contribution to the Performing Arts, Alejandro Abrante is regularly invited to be part of the Board of several international Singing Competitions, such as the Salicedoro Festival in Italy, the International Flaviano Labó Piacenza Competition, the International Ottavio Zino Roma Competition, the Vocce Verdiani Busseto in Parma or the Maria Callas Brazilian Singing Competition in Sao Paulo. Spanish and Italian are his native tongues, and he has a high level of English.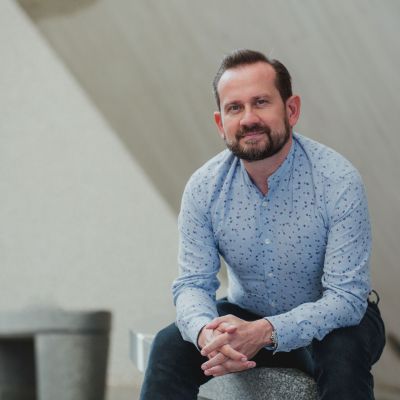 Giulio Zappa
Opera(e)Studio, Opera de Tenerife
He begins his training as accompanying pianist in Milan in Bianca Maria Casoni's singing classes. He perfects with Aldo Ciccolini and Irwin Gage. With the latter, he specializes in vocal chamber music repertoire, which has always been his great passion. Since 1996, he has carried out an intensive concert activity, as vocal coach and accompanying pianist in numerous theatres and festivals in Europe and Asia. He has collaborated with artists from several Italian and International opera singer generations, such as Katia Ricciarelli, Elena Obraztsova, Piero Cappuccilli, Leo Nucci, Enzo Dara, Mariella Devia, Michele Pertusi, Gregory Kunde, Juan Diego Florez, Daniela Barcellona and several artists of new generations. He has also collaborated with Stage and Orchestra Directors of the standing of A. Zedda, Lü Jia, P. Fournillier, Michele Mariotti, M. Martone, D. Fo, G. Strehler, M. Hampe, P. Pizzi, Graham Vick, etc. He has successfully dedicated the last years to teaching accompanying pianists and singers, and has been invited by institutions such as Scuola dell'Opera di Bologna, Teatro Real, Meitar Opera Studio of Tel Aviv, Escuela Superior de Canto de Madrid or Moscow Bolshoi Theatre. In 2013, he was named Artistic Director of Opera(e)Studio within Opera de Tenerife, created for the artistic development and projection of young lyric talent. He is also in charge of the singers' musical training. Recent and future engagements include a concert in London's Wigmore Hall with Mariella Devia, recitals with Pietro Spagnoli and Olga Pretyatko in Pesaro, Peralada and Lausanne, the debut in a recital in Moscow's Bolshoi Theatre, Don Pasquale in Glyndebourne and masterclasses in Moscow (Bolshoi Theatre) and Jaén University. He is fluent in Italian, Spanish, English and Russian.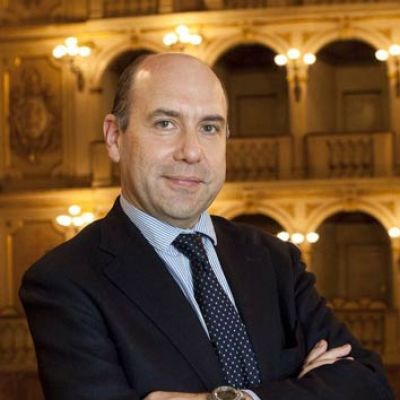 Fulvio Macciardi
Teatro Communale di Bologna
He was born in Milan where he completed his humanities and music studies. From 1980 to 2003, he carried out a wide activity as violinist, Conservatoire teacher and musician in numerous chamber and orchestra formations. After graduation, he followed Meisterkurses held by famous violinist Master Wolfgang Schneiderhan in Lucerne. In 1986, he joined Teatro Verdi di Trieste; during his career, he performed on innumerable stages in Italy (the main theatres include: Milan, Turin, Rome, Naples, Trieste, Venice, Palermo and Messina) and abroad (France, Switzerland, Austria, Hungary, Slovenia, Croatia, Belgium, Japan). In the early 2000's he began taking charge of the artistic management of Opera Houses —initially in Trieste at Teatro Verdi where he first took over the administration and management of all the artistic bodies, and later he was appointed Artistic Secretary, with authority to the administration of the Theatre programmes and all the related activities. In 2008, he was appointed Director of the Artistic Area of Teatro Comunale di Bologna, where he also held the position of Casting Manager, managing all the relations with the artistic staff involved in the activities of the Theatre, the creative teams, the leading and supporting performers, opera and symphony conductors, and host ballet companies. He was supervised and managed performances with conductors such as Michele Mariotti, James Conlon, Daniel Oren, Roberto Abbado, Stefan Anton Reck, Donato Renzetti, Omeir Wellber, Nicola Luisotti, Daniele Rustioni, Lothar Zagrosek, Renato Palumbo, Asher Fish, Jurai Valcuha, Aziz Shokakimov, Daniel Kawka, Marco Angius; directors such as Robert Wilson, Graham Vick, Mario Martone, Damiano Michieletto, Davide Livermore, Yannis Kokkos, Pier'Alli, Mariusz Trelisnky, David Pountney, Andrej Zagars, Fabio Sparvoli, Hugo de Ana, Gabriele Lavia, Liliana Cavani and Alvis Hermanis. He organized, administered and promoted national and international tours (yearly-based from 2009 with Pesaro's Rossini Opera Festival; Tokyo and Otsu in Japan, in collaboration with Fuji-Television, 2011; Sao Paulo, Brasil, 2012, Macbeth project with Bob Wilson; Moscow Rostropovich Festival, 2013). Moreover, he supervised the Theatre's Training and Research activities, and as company tutor he followed trainees' projects in the artistic field (Alma Mater Studiorum of Bologna, Verona Academy, Università Cattolica, Conservatorio Martini of Bologna). Since September 2013, he also holds the position of Artistic Director of the Scuola dell'Opera del Teatro Comunale di Bologna, Academy of High Specialization and Training to professional career for opera singers, as well as for opera theatre's crafts. He is regularly invited to participate as committee member at many international opera competitions, including Operaparis (Paris, 2010), Concorso Voci Verdiane (Busseto, 2012, 2013, in 2014 as Jury Chairman, 2015, 2016), Concorso Città di Bologna (2010-2013), Concorso Spaziomusica di Orvieto (2013, 2014), Concorso Internazionale de Tenerife (Spain 2013, 2014, 2015), Jeunes Ambassadeurs Lyriques, Montreal (Canada, 2013). He was Director General of Teatro Comunale di Bologna since March 2015, and has been recently named Sovintendente of Teatro Comunale di Bologna (November 2017).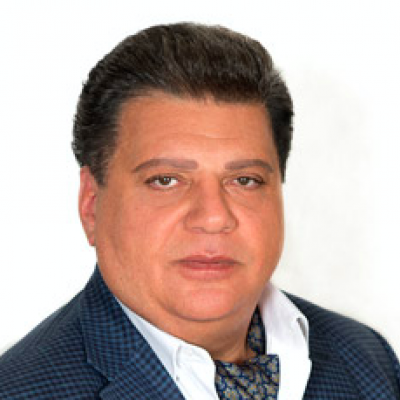 Badri Maisuradze
Born on November 13, 1966 in Tbilisi, Georgia, Badri Maisuradze started to study acting and stage management at the Tbilisi Theatre Institute. He played in the productions of the Tbilisi Film Actors Theatre and appeared in several films. In a student production in which he had a singing part, he was noticed by famous Georgian singer and teacher. In 1989, Badri Maisuradze graduated from the Tbilisi V. Sarajishvili State Conservatoire with a degree in vocal performance (Professor Gocha Bezhuashvili's class). Later, he continued his studies in Moscow and Milan.
From 1989 to 1993, Badri Maisuradze was a Soloist of the Tbilisi Z. Paliashvili Opera and Ballet State Theatre in Georgia, making his debut in the title role of Otar Taktakishvili's Mindia in 1990. In 1994, he joined the Bolshoi Theatre in Moscow as a Soloist.
In 1994, Badri Maisuradze won the Francisco Viñas International Singing Competition in Spain, and the Jussi Björling Tenor Competition in Sweden. He is a Cavalier of the International Order of Friendship.
Over the span of his successful career as an opera singer, Badri Maisuradze has performed 58 roles for the world's best opera houses and festivals, such as:
Teatro alla Scala, Milan (Mazepa, Samson et Dalila)
Wiener Staatsoper (Tosca)
Deutsche Oper, Berlin (Il Trovatore, Aida, Nabucco)
Teatro Comunale, Florence (Madama Butterfly, La Fanciulla del West)
Teatro Real, Madrid (Aida, Ernani)
Teatro di San Carlo, Naples (Lady Macbeth)
Teatro Massimo, Palermo (Turandot, Aida, Cavalleria Rusticana)
Gran Teatre del Liceu, Barcelona (Un Ballo in Maschera, Samson et Dalila)
Semperoper, Dresden (Un Ballo in Maschera, Aida, Don Carlo)
Opéra National de Paris (Aida)
Mariinsky Theatre, Saint Petersburg (Aida, The Queen of Spades, Tosca, Il Tabarro)
Royal Swedish Opera, Stockholm (Otello, Don Carlo, Il Trovatore, Macbeth)
Dalhalla Opera Festival, Rättvik(Tosca, Samson et Dalila)
Teatro Regio,Turin (Giovanna D'Arco, Manon Lescaut, Tosca, Verdi's Requiem)
Opéra National de Montpellier(Aida, Otello, Samson et Dalila)
Canadian Opera Company, Toronto (Manon Lescaut, Tosca, Giovanna D'arco, Madama Butterfly),
Puccini Festival, Torre del Lago (I Medici)
Teatro del Giglio, Lucca (La Fanciulla del West)
La Monnaie/De Munt, Brussels (Aida)
Teatro Vittorio Emanuele, Messina (La Fanciulla del West, Cavalleria Rusticana, Pagliacci)
Bolshoi Theatre, Moscow (Tosca, The Queen of Spades, Un Ballo in Maschera, La Forza del Destino, Aida, Norma, Lucia di Lammermoor, La Traviata, Macbeth)
Teatro Nacional de São Carlos, Lisbon (Otello)
Royal Opera House, Valetta (Otello)
Hungarian State Opera, Budapest (Cavalleria Rusticana, Pagliacci, La Forza del Destino, The Queen of Spades)
Israeli Philharmonic Orchestra (Aida)
The Israeli Opera (Aida)
Toulon Opera (Pagliacci)
Théâtre du Capitole, Toulouse (Pagliacci, Cavalleria Rusticana, Pagliacci, Otello, Aida)
Cape Town Opera (Otello, Tosca)
Opera Australia, Melbourne (Aida, Samson et Dalila, Pagliacci, Il Trovatore)
Teatro Municipal de Santiago (Pagliacci)
Estonian National Opera, Tallinn (The Queen of Spades, Tosca, Simon Boccanegra),
Lithuanian National Opera, Vilnius (Aida, Tosca, Un Ballo in Maschera, La Forza del Destino, Pagliacci).
He has collaborated with famous conductors, including Zubin Mehta, Mstislav Rostropovich, Daniel Oren, Seiji Ozawa, Nello Santi, Antonio Guadagno, Marcello Viotti, Maurizio Barbaccini, Carlo Rizzi, Richard Bradshaw, Maurizio Arena, Garcia Navarro, Maurizio Benini, Giorgio Morandi, Lawrence Foster, Valery Gergiev, Alexander Vedernikov, etc.
Badri Maisuradze has worked with internationally renowned directors, such as: Franco Zeffirelli, Hugo De Ana, Robert Wilson, Christopher Alden, Calixto Bieito and Sergio Renán.
Badri Maisuradze often serves as a jury member for prestigious international voice competitions, including Voci Verdiane in Busseto, Vincenzo Bellini Belcanto Competition in Paris, Galina Vishnevskaya Opera Singers Competition in Moscow, Giovanni Martinelli – Aureliano Pertile International Opera Competition in Montagnana (Jury Chairman).
He is a Founder and Jury Chairman of the OPERA CROWN, Tbilisi International Voice Competition.
Badri Maisuradze serves as a consultant to the Puccini Festival in Torre del Lago. In the past, he had the same position with the Mikhailovsky Theatre in Saint Petersburg.
Since November 2016, Badri Maisuradze has been Artistic Director and Managing Director of the Tbilisi Z. Paliashvili Opera and Ballet State Theatre.
Institutions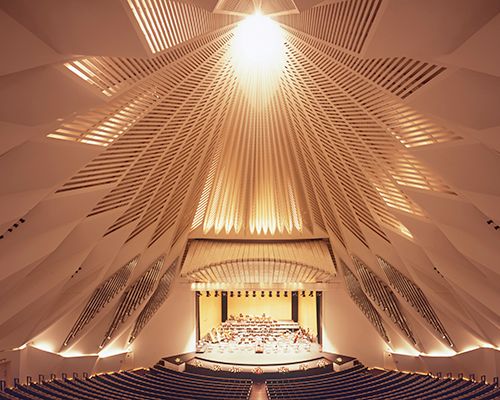 Since it opened in September 2003, Auditorio de Tenerife, an opera house publicly owned by Cabildo de Tenerife (Island government), has become the main cultural driving force of the Island and an architectonic and artistic symbol for the Tenerife society. It boasts a spectacular stage and several halls which have allowed for larger, riskier stage productions which had not been possible in the Canaries until now. Endowed with state-of-the-art architecture designed by renowned architect Santiago Calatrava, the Auditorio de Tenerife is a truly striking building, thanks to its curved lines, the shape of its wing and the trencadís mosaic facade, reminiscent of Gaudí's style. Auditorio de Tenerife is the most important production centre in the Canary Islands, and that news has spread not only to the rest of Spain, but also to other countries with whom we maintain important collaborations linked to the opera. We are also connected to opera houses worldwide through our memberships with Opera Europa and Opera Latino America. Also worthy of special mention is the work undertaken by the Auditorio towards the creation of new audiences with its own productions, especially adapted to young and family audiences, as well as a broad repertoire ranging from the most conventional titles to the most novel and original proposals. The Opera de Tenerife Project – involving the Tenerife City Council through Auditorio de Tenerife – breathes new life into the opera season, with innovations like Opera de Tenerife International Singing Competition or the creation of the Opera (e)Studio comprehensive training academy which works with young singers offering them a chance to train in all the artistic and dramatic disciplines of opera with the staging of an opera produced by the Auditorio de Tenerife.
Contact us at This email address is being protected from spambots. You need JavaScript enabled to view it.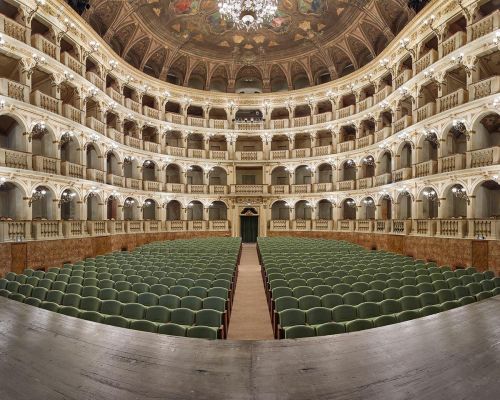 Teatro Comunale di Bologna (TCBO) is an Opera House with a special national interest, chaired by the Mayor of Bologna. The theatre works and operates with main public and private Italian and European institutions within the cultural and live-arts scope. TCBO is committed to collaborations with other European theaters such as Covenant Garden (London), Liceu (Barcelona), La Monnaie (Brussels), Wielki (Warsaw), etc. It also collaborates with international theatres in the USA, Brazil, Russia, Japan, etc. A special focus is given to develop new audiences, to create national and inter-European projects in order to stimulate circulation of works and artists, and the study and knowledge of the Italian musical heritage. TCBO is committed to youth through its Higher Education Academy of Music and its close relationships with universities, conservatories and high schools. It also holds regular auditions for young artists initiating their careers.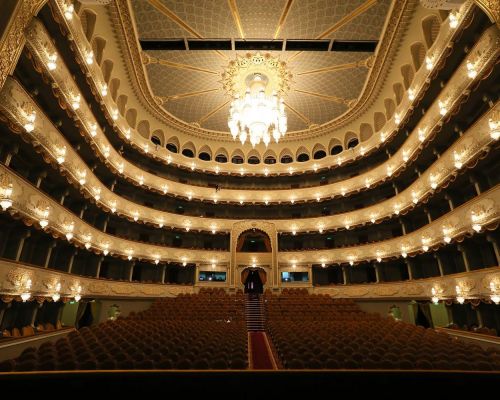 Tbilisi State Opera and Ballet Theatre established in 1851, is a professional company offering opera and ballet productions of outstanding quality. It presents classical and innovative repertoire and important rarely performed works. It enriches the community through outreach and education programs and by keeping classical music affordable. Activities include: creating opera and ballet productions and performances and symphony music concerts in Georgia and abroad; professional development of young artists; international auditions; cultural exchange; education projects to promote classical music among youth; promote Georgian culture on international market. It collaborates with world renowned artists, and prestigious international festivals (Dalhalla Opera Festival in Rattvik, Sweden; Rishon LeZion Spring Festival, Israel; Music Festival ArsLonga in Moscow, Russia; Gijon Opera Festival, Spain; Gubbio Opera Festival, Italy; Al Bustan International Festival of Music and Arts in Beirut, Lebanon; Saaremaa Opera Days in Estonia, Festival Puccini in Torre del Lago, Italy, Festival Internazionale di Mezza Estate in Tagliacozzo, Italy, etc).
Videos
Full video 'L'elisir d'amore' 24 October
Full video 'L'elisir d'amore' 25 October
Beatriz de Sousa has recently participated in Opera (e)Studio
Jacobo Ochoa shares his experiences in Opera (e)Studio
'L'elisir d'amore', now at the Teatro Comunale of Bologna, Italy
Press conference about 'L'elisir d'amore' in Tbilisi, Georgia
The artists of 'L'elisir d'amore' arrive to Tbilisi, Georgia
The Georgian media cover news on 'L'elisir d'amore'
The production arrives to Tbilisi, Georgia
'L'elisir d'amore', now in Tbilisi, Georgia
'L'elisir d'amore' ready for the trip (loading of scenographic material)
'L'elisir d'amore' by Opera de Tenerife, in one minute
'L'elisir d'amore' by Opera de Tenerife: set design
Take a peek at the backstage of 'L'elisir d'amore'
The opera 'L'elisir d'amore' lands at Tenerife
Tbilisi: Media coverage of the Opera (e)Studio's auditions
News