SOFÍA ESPARZA AND LEONORA TESS THANK ÓPERA DE TENERIFE FOR THE CHANCE TO PLAY GIANNETTA IN L'ELISIR D'AMORE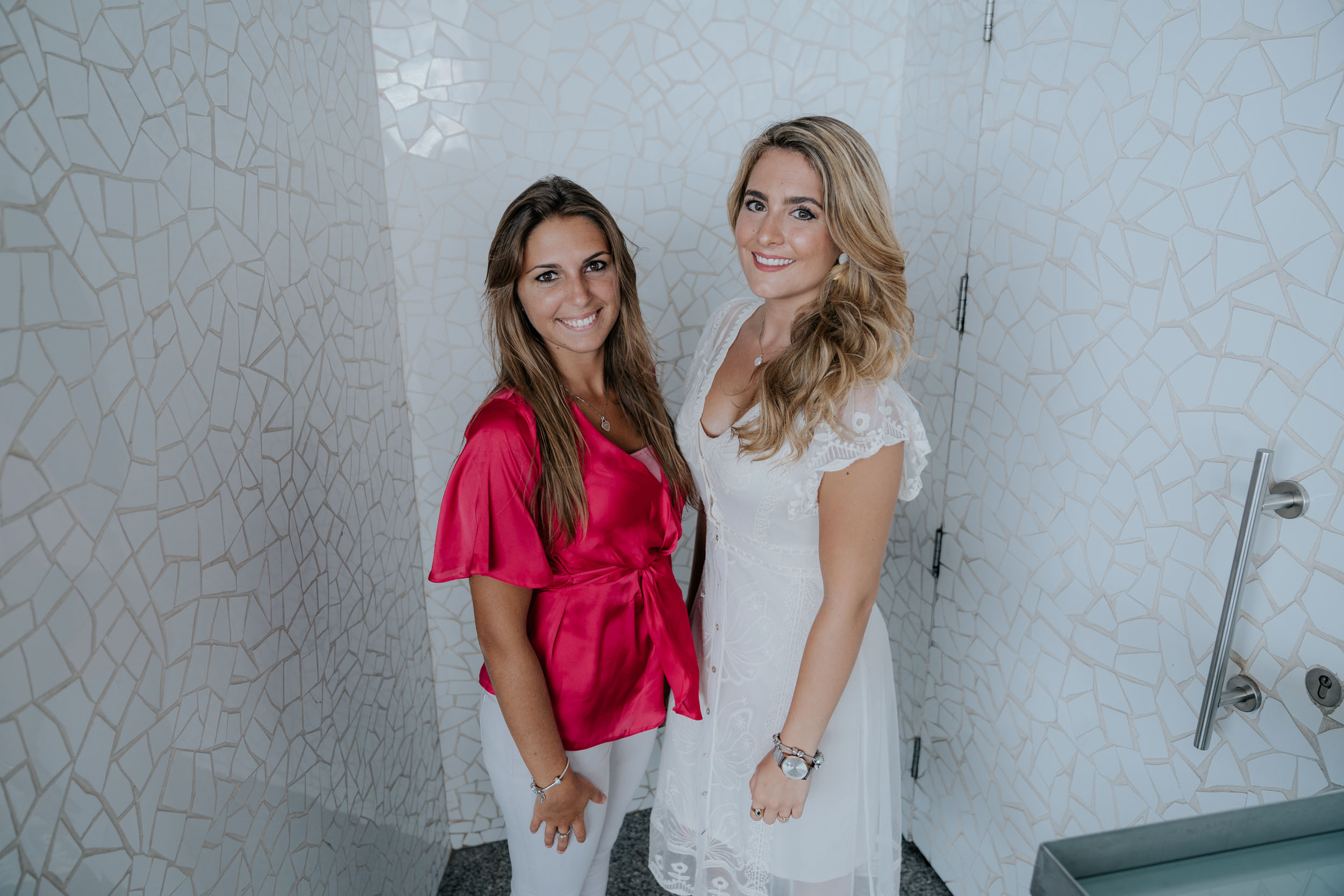 This is the first time sopranos Leonora Tess and Sofía Esparza are in Tenerife where they have come to play the role of Giannetta, Adina's friend in  L'elisir d'amore. One of the best-known comic operas by Gaetano Donizetti, it will open the Ópera de Tenerife 2019-2020 season with performances starting on Thursday next week and running till Sunday. Both singers are playing the role on alternate days. Esparza will perform on Thursday and Saturday while Tess will be on stage on Friday and Sunday.
Sofía Esparza, who started to study singing when she was seven years old, is a Spanish soprano who trained at the Conservatorio Superior de Música de Navarra and at the Escola Superior de Música de Catalunya. The singer, who is visiting the island for the first time, heard "very, very good" references of Ópera de Tenerife and the high specialisation academy for artists Opera (e)Studio from "singers who have taken part in the programme in previous years".  The soprano says she decided to enter the auditions for L'elisir d'amore, a title she is performing for the first time, because "it's a great chance for singers to train professionally" and also because "it's a major boost to my career".
Italian Leonora Tess started to study singing when she was 19 after studying piano at the Conservatorio di Musica Giuseppe Verdi in Milan. The singer, who like the Spanish soprano, had never been to the island, hopes to return soon as she says she is "in love with Tenerife". Regarding Opera (e)Studio, a programme she had already heard of, she stated that "it's a good opportunity to grow as an artist" adding that for a singer L'elisir d'amore is the perfect opera "to connect with the feelings of the audience". Unlike her partner, this is not the first time she deals with this character; she played it in Milan and explains that the difficulty of the role lies in "bringing a character to life that can actually attract the audience's attention".
As far as future projects, Sofía Esparza would like to make the most of the boost this opportunity has given her and carry on with her career by "taking the right steps" and continuing with her training as a singer and artist. No doubt, she dreams of playing the roles of Norina in Don Pasquale, Susanna in Le nozze di Figaro or Micaela in Carmen. Similarly, Leonora Tess's main goal is to keep on growing as an artist and concludes that after her experience in Tenerife she expects "her career to grow from now on". Like her colleague, she hopes to be on stage one day playing the role of Musetta in La bohème, Despina in Così fan tutte or Marie in La fille du régiment.
These two young sopranos, along with eight other singers, arrived on the island to take part in the seventh Opera (e)Studio, the comprehensive programme for singers' artistic improvement. The training, directed by Giulio Zappa, consists of different masterclasses given by international first-rate professionals and goes on with the typical rehearsals of every opera production, which is the phase that is currently in progress. The programme concludes with the performance of L'elisir d'amore from 24 to 27 October.
L'elisir d'amore marks the beginning of the 2019-2020 season with Antonio Méndez -principal conductor of Orquesta Sinfónica de Tenerife- as musical director. This new Ópera de Tenerife show is done in coproduction with Teatro Comunale di Bologna and Tbilisi Opera and Ballet State Theatre and has the funding of the European Commission through the Creative Europe programme. It is also the debut in Europe of stage director Pablo Maritano, who transports us to the Golden Age of Hollywood. It all comes with the stage design of Serena Rocco, costumes by Lorena Marin and Virginio Levrio as lighting designer.