Opera (e)Studio takes form after the professionals in charge of programming and selection of casts at partner opera houses observe that the new generations of singers that answer calls for auditions are not fully prepared for the demands of current theatres once they complete their formal musical training. Directors and audiences have become increasingly more demanding, and singing beautifully is no longer enough: singers must also look the part, act dramatically, bring us to tears, make us laugh, move elegantly and be fit to withstand the physical demands of the roles on stage.
Opera (e)Studio is a formative project aimed at young opera singers under the age of 32 who have finished their formal training, but have not made their stage debut and need further comprehensive training to align themselves with the demands of the current labour market of the European opera houses to improve their employability. Participants are selected from international auditions held in partner cities throughout Europe, following a mass call for auditions broadcast through specialized networks and printed and online media to maximize dissemination. A one-month intensive residential training course follows in Tenerife covering all disciplines that encompass opera, offered by internationally renowned professionals. The participants then produce a selected opera title with the professional pace of a theatre, which is premièred in Opera de Tenerife's Season. The entire artistic team then tours with the production, premièring in the partner theatres in within their regular opera season. The project creates a framework for singers, agents, artistic directors and theatres to meet, allowing singers a better understanding of the sector and its internal links, and acting as a showcase of their work, encouraging exposure and the internationalization of their careers. We aim to attract younger audiences through activities designed specifically to bring them to opera.
OPERA (E)STUDIO is...
➢ An exciting project that takes up new opera challenges.
➢ A project of excellence that seeks to produce opera titles in addition to furthering a new concept committed to creation, production and the professional development of young artists.
➢ A programme committed to creating new opera audiences using the latest promotional strategies.  

➢ A programme that welcomes other professional art forms such as singing, theatre and music

➢ A place where new creative proposals are generated and produced.
➢ A research, training and study centre for artistic practice.

➢ A programme open to thinking, reflection, contemporary artistic and cultural creation related to opera

➢ A project that is committed to training, encouraging and teaching current opera languages and discourse.

➢ A project that fosters professional singers.
TEAM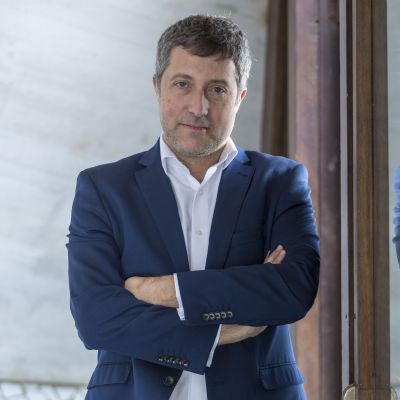 José Luis Rivero Plasencia
Auditorio de Tenerife
José Luis Rivero Plasencia has always been linked to the world of culture and education, both in the public and private sectors. He has been lecturer at La Laguna University, the University of Vic and the National University of Education at a Distance (UNED), with a broad research and publishing experience, as well as speaker in congresses, seminars and meetings, both nationally and internationally. His creative facet has been mainly linked to literature and theatre, with an extensive experience and training in cultural management. He has also followed courses in Music, Arts and Literature. He founded the Eduardo Westerdahl School of Creative Arts in San Cristóbal de La Laguna, which has become a model on the Island in artistic creation. He has occupied and currently occupies positions of national responsibility, being the only person from the Canary Islands to have held the Presidency of the National Network of Public Theatres, Music Venues and Festivals, or the Vice-presidency of the Network of Educational Concert Organizers, which includes the main orchestras and theatres in Spain. He is also part of the National Council of Stage Arts and Music. He has participated as editor in the State Plan on Dance, and is a member of the State Commissions of Music, Dance and Training. He is also secretary of the Association of Cultural Managers of Canary Islands, and member of international organizations like Opera Europa, European Network for Opera and Dance Education (RESEO) or International Network for Contemporary Performing Arts (IETM). He currently participates in the European Project ADESTE (Audience Developer: Skills and Training in Europe). Since 2003, he is the Artistic Director of Auditorio de Tenerife. In 2015, he was appointed Director of Culture, Education and Artistic Units of the Island of Tenerife Council, position that he currently holds.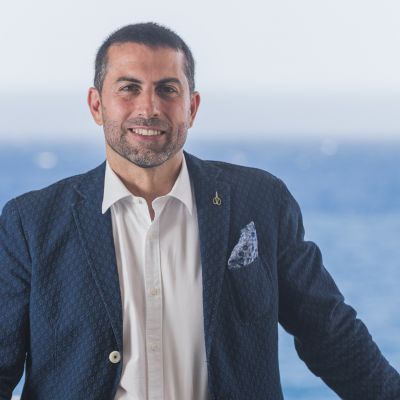 Alejandro Abrante
Opera de Tenerife
Born in the Canary Islands, Alejandro Abrante received a Ph. D in Philosophy of Social Sciences from the University of La Laguna, Spain. He attended Music and Piano studies at the Conservatorio Superior de Música. He turned his passion into his profession when he became General Manager of an artist agency that represented artists of top international level as well as young talents who were finishing their superior music studies. This expertise led him to collaborate with both major European Opera houses and Superior Schools of Music. In 2006, he set up the Festival Mozart in Las Palmas de Gran Canaria, and Rigoletto in concert version as part of the 15 th Summer Festival of Music, Theatre and Dance if the same city in 2011. He also promoted and organized special lyric concerts held in several European cities (i.e. New Years' eve). He was in charge of the Artistic Management of Martes Liricos Recital Series in Tenerife from the seasons 2008 until 2010. He was named Artistic Coordinator of Tenerife Opera Festival in 2012. This project soon grew to become a stable Opera Season since 2013, when he became Artistic Manager. Apart from having increased the artistic offer and quality, he has managed to bring numerous top-level professionals to Tenerife to encourage and support new initiatives like Opera(e)studio and the Opera de Tenerife International Singing Competition, to promote emerging talents as a first major step to their respective professional careers. As proof of his notable contribution to the Performing Arts, Alejandro Abrante is regularly invited to be part of the Board of several international Singing Competitions, such as the Salicedoro Festival in Italy, the International Flaviano Labó Piacenza Competition, the International Ottavio Zino Roma Competition, the Vocce Verdiani Busseto in Parma or the Maria Callas Brazilian Singing Competition in Sao Paulo. Spanish and Italian are his native tongues, and he has a high level of English.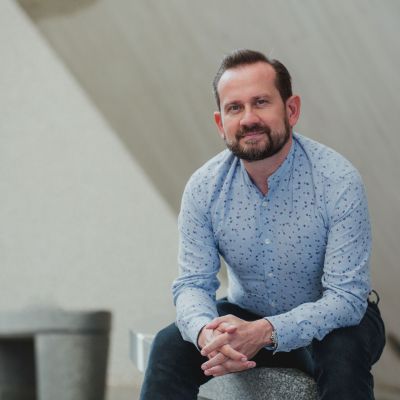 Giulio Zappa
Opera(e)Studio, Opera de Tenerife
He begins his training as accompanying pianist in Milan in Bianca Maria Casoni's singing classes. He perfects with Aldo Ciccolini and Irwin Gage. With the latter, he specializes in vocal chamber music repertoire, which has always been his great passion. Since 1996, he has carried out an intensive concert activity, as vocal coach and accompanying pianist in numerous theatres and festivals in Europe and Asia. He has collaborated with artists from several Italian and International opera singer generations, such as Katia Ricciarelli, Elena Obraztsova, Piero Cappuccilli, Leo Nucci, Enzo Dara, Mariella Devia, Michele Pertusi, Gregory Kunde, Juan Diego Florez, Daniela Barcellona and several artists of new generations. He has also collaborated with Stage and Orchestra Directors of the standing of A. Zedda, Lü Jia, P. Fournillier, Michele Mariotti, M. Martone, D. Fo, G. Strehler, M. Hampe, P. Pizzi, Graham Vick, etc. He has successfully dedicated the last years to teaching accompanying pianists and singers, and has been invited by institutions such as Scuola dell'Opera di Bologna, Teatro Real, Meitar Opera Studio of Tel Aviv, Escuela Superior de Canto de Madrid or Moscow Bolshoi Theatre. In 2013, he was named Artistic Director of Opera(e)Studio within Opera de Tenerife, created for the artistic development and projection of young lyric talent. He is also in charge of the singers' musical training. Recent and future engagements include a concert in London's Wigmore Hall with Mariella Devia, recitals with Pietro Spagnoli and Olga Pretyatko in Pesaro, Peralada and Lausanne, the debut in a recital in Moscow's Bolshoi Theatre, Don Pasquale in Glyndebourne and masterclasses in Moscow (Bolshoi Theatre) and Jaén University. He is fluent in Italian, Spanish, English and Russian.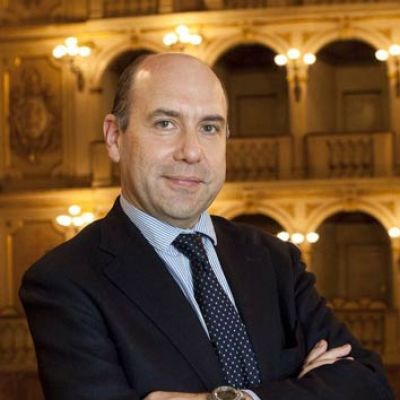 Fulvio Macciardi
Teatro Communale di Bologna
He was born in Milan where he completed his humanities and music studies. From 1980 to 2003, he carried out a wide activity as violinist, Conservatoire teacher and musician in numerous chamber and orchestra formations. After graduation, he followed Meisterkurses held by famous violinist Master Wolfgang Schneiderhan in Lucerne. In 1986, he joined Teatro Verdi di Trieste; during his career, he performed on innumerable stages in Italy (the main theatres include: Milan, Turin, Rome, Naples, Trieste, Venice, Palermo and Messina) and abroad (France, Switzerland, Austria, Hungary, Slovenia, Croatia, Belgium, Japan). In the early 2000's he began taking charge of the artistic management of Opera Houses —initially in Trieste at Teatro Verdi where he first took over the administration and management of all the artistic bodies, and later he was appointed Artistic Secretary, with authority to the administration of the Theatre programmes and all the related activities. In 2008, he was appointed Director of the Artistic Area of Teatro Comunale di Bologna, where he also held the position of Casting Manager, managing all the relations with the artistic staff involved in the activities of the Theatre, the creative teams, the leading and supporting performers, opera and symphony conductors, and host ballet companies. He was supervised and managed performances with conductors such as Michele Mariotti, James Conlon, Daniel Oren, Roberto Abbado, Stefan Anton Reck, Donato Renzetti, Omeir Wellber, Nicola Luisotti, Daniele Rustioni, Lothar Zagrosek, Renato Palumbo, Asher Fish, Jurai Valcuha, Aziz Shokakimov, Daniel Kawka, Marco Angius; directors such as Robert Wilson, Graham Vick, Mario Martone, Damiano Michieletto, Davide Livermore, Yannis Kokkos, Pier'Alli, Mariusz Trelisnky, David Pountney, Andrej Zagars, Fabio Sparvoli, Hugo de Ana, Gabriele Lavia, Liliana Cavani and Alvis Hermanis. He organized, administered and promoted national and international tours (yearly-based from 2009 with Pesaro's Rossini Opera Festival; Tokyo and Otsu in Japan, in collaboration with Fuji-Television, 2011; Sao Paulo, Brasil, 2012, Macbeth project with Bob Wilson; Moscow Rostropovich Festival, 2013). Moreover, he supervised the Theatre's Training and Research activities, and as company tutor he followed trainees' projects in the artistic field (Alma Mater Studiorum of Bologna, Verona Academy, Università Cattolica, Conservatorio Martini of Bologna). Since September 2013, he also holds the position of Artistic Director of the Scuola dell'Opera del Teatro Comunale di Bologna, Academy of High Specialization and Training to professional career for opera singers, as well as for opera theatre's crafts. He is regularly invited to participate as committee member at many international opera competitions, including Operaparis (Paris, 2010), Concorso Voci Verdiane (Busseto, 2012, 2013, in 2014 as Jury Chairman, 2015, 2016), Concorso Città di Bologna (2010-2013), Concorso Spaziomusica di Orvieto (2013, 2014), Concorso Internazionale de Tenerife (Spain 2013, 2014, 2015), Jeunes Ambassadeurs Lyriques, Montreal (Canada, 2013). He was Director General of Teatro Comunale di Bologna since March 2015, and has been recently named Sovintendente of Teatro Comunale di Bologna (November 2017).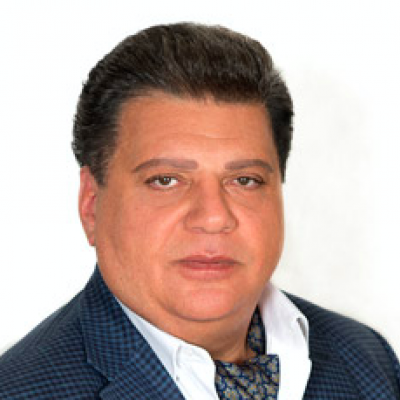 Badri Maisuradze
Born on November 13, 1966 in Tbilisi, Georgia, Badri Maisuradze started to study acting and stage management at the Tbilisi Theatre Institute. He played in the productions of the Tbilisi Film Actors Theatre and appeared in several films. In a student production in which he had a singing part, he was noticed by famous Georgian singer and teacher. In 1989, Badri Maisuradze graduated from the Tbilisi V. Sarajishvili State Conservatoire with a degree in vocal performance (Professor Gocha Bezhuashvili's class). Later, he continued his studies in Moscow and Milan.
From 1989 to 1993, Badri Maisuradze was a Soloist of the Tbilisi Z. Paliashvili Opera and Ballet State Theatre in Georgia, making his debut in the title role of Otar Taktakishvili's Mindia in 1990. In 1994, he joined the Bolshoi Theatre in Moscow as a Soloist.
In 1994, Badri Maisuradze won the Francisco Viñas International Singing Competition in Spain, and the Jussi Björling Tenor Competition in Sweden. He is a Cavalier of the International Order of Friendship.
Over the span of his successful career as an opera singer, Badri Maisuradze has performed 58 roles for the world's best opera houses and festivals, such as:
Teatro alla Scala, Milan (Mazepa, Samson et Dalila)
Wiener Staatsoper (Tosca)
Deutsche Oper, Berlin (Il Trovatore, Aida, Nabucco)
Teatro Comunale, Florence (Madama Butterfly, La Fanciulla del West)
Teatro Real, Madrid (Aida, Ernani)
Teatro di San Carlo, Naples (Lady Macbeth)
Teatro Massimo, Palermo (Turandot, Aida, Cavalleria Rusticana)
Gran Teatre del Liceu, Barcelona (Un Ballo in Maschera, Samson et Dalila)
Semperoper, Dresden (Un Ballo in Maschera, Aida, Don Carlo)
Opéra National de Paris (Aida)
Mariinsky Theatre, Saint Petersburg (Aida, The Queen of Spades, Tosca, Il Tabarro)
Royal Swedish Opera, Stockholm (Otello, Don Carlo, Il Trovatore, Macbeth)
Dalhalla Opera Festival, Rättvik(Tosca, Samson et Dalila)
Teatro Regio,Turin (Giovanna D'Arco, Manon Lescaut, Tosca, Verdi's Requiem)
Opéra National de Montpellier(Aida, Otello, Samson et Dalila)
Canadian Opera Company, Toronto (Manon Lescaut, Tosca, Giovanna D'arco, Madama Butterfly),
Puccini Festival, Torre del Lago (I Medici)
Teatro del Giglio, Lucca (La Fanciulla del West)
La Monnaie/De Munt, Brussels (Aida)
Teatro Vittorio Emanuele, Messina (La Fanciulla del West, Cavalleria Rusticana, Pagliacci)
Bolshoi Theatre, Moscow (Tosca, The Queen of Spades, Un Ballo in Maschera, La Forza del Destino, Aida, Norma, Lucia di Lammermoor, La Traviata, Macbeth)
Teatro Nacional de São Carlos, Lisbon (Otello)
Royal Opera House, Valetta (Otello)
Hungarian State Opera, Budapest (Cavalleria Rusticana, Pagliacci, La Forza del Destino, The Queen of Spades)
Israeli Philharmonic Orchestra (Aida)
The Israeli Opera (Aida)
Toulon Opera (Pagliacci)
Théâtre du Capitole, Toulouse (Pagliacci, Cavalleria Rusticana, Pagliacci, Otello, Aida)
Cape Town Opera (Otello, Tosca)
Opera Australia, Melbourne (Aida, Samson et Dalila, Pagliacci, Il Trovatore)
Teatro Municipal de Santiago (Pagliacci)
Estonian National Opera, Tallinn (The Queen of Spades, Tosca, Simon Boccanegra),
Lithuanian National Opera, Vilnius (Aida, Tosca, Un Ballo in Maschera, La Forza del Destino, Pagliacci).
He has collaborated with famous conductors, including Zubin Mehta, Mstislav Rostropovich, Daniel Oren, Seiji Ozawa, Nello Santi, Antonio Guadagno, Marcello Viotti, Maurizio Barbaccini, Carlo Rizzi, Richard Bradshaw, Maurizio Arena, Garcia Navarro, Maurizio Benini, Giorgio Morandi, Lawrence Foster, Valery Gergiev, Alexander Vedernikov, etc.
Badri Maisuradze has worked with internationally renowned directors, such as: Franco Zeffirelli, Hugo De Ana, Robert Wilson, Christopher Alden, Calixto Bieito and Sergio Renán.
Badri Maisuradze often serves as a jury member for prestigious international voice competitions, including Voci Verdiane in Busseto, Vincenzo Bellini Belcanto Competition in Paris, Galina Vishnevskaya Opera Singers Competition in Moscow, Giovanni Martinelli – Aureliano Pertile International Opera Competition in Montagnana (Jury Chairman).
He is a Founder and Jury Chairman of the OPERA CROWN, Tbilisi International Voice Competition.
Badri Maisuradze serves as a consultant to the Puccini Festival in Torre del Lago. In the past, he had the same position with the Mikhailovsky Theatre in Saint Petersburg.
Since November 2016, Badri Maisuradze has been Artistic Director and Managing Director of the Tbilisi Z. Paliashvili Opera and Ballet State Theatre.