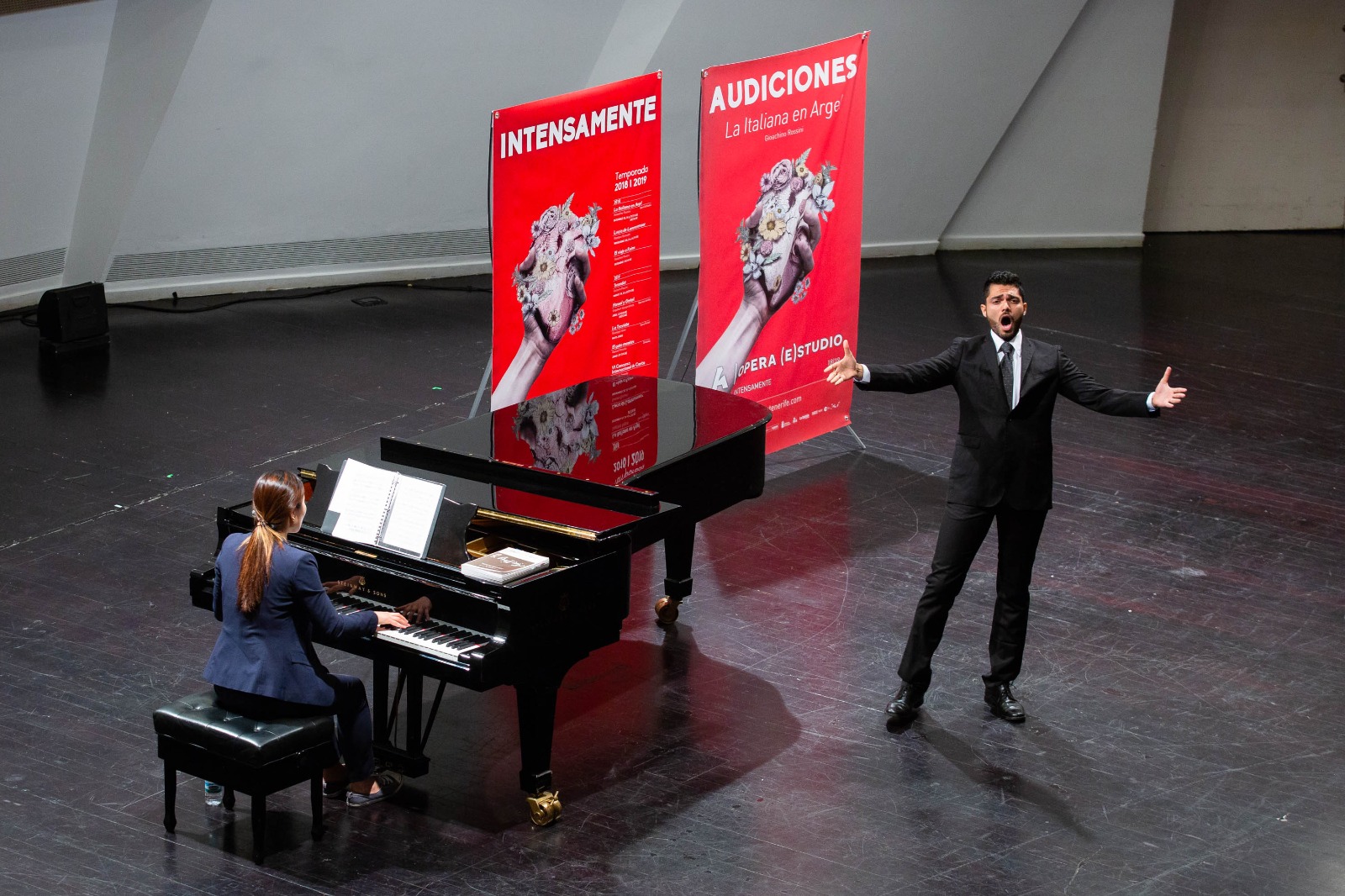 Check last information about how to participate in Opera (e)Studio here.
Auditorio de Tenerife, part of the Department of Culture, Education, Youth and Sport of the Cabildo de Tenerife, keeps working with the specialization academy Opera(e)Studio, which has made changes in its usual calendar. The current situation and its consequences in terms of safety and international mobility have led to the relocation of the auditions and the staging of the eighth opera, which is co-produced with Teatro Regio di Parma and Teatro Massimo di Palermo.
The auditions were meant to take place between 11 and 19 May 2020 in the Spanish municipalities of Madrid and Santa Cruz de Tenerife and in the Italian cities of Parma and Palermo. We are currently trying to find the best date at the end of the present year to carry out these tests safely and with all the health and quality guarantees for participating singers.
Therefore, the calendar of this Ópera de Tenerife programme has changed. The production of Il matrimonio segreto by Domenico Cimarosa, that was scheduled for October 2020, will now take place in the first quarter of 2021, provided that this exceptional situation allows it. Later, the production and the same cast will travel to the two co-producing theatres.
Although the registration deadline was on 19 April, Ópera de Tenerife announced registration is to be kept open. In fact, with the aim of offering the best options to interested artists, the registration period is extended until further notice. The audition dates will be published as soon as possible on this website.
All those who are already registered will individually receive this information on their email. If candidates have any doubts or need further information they can write to This email address is being protected from spambots. You need JavaScript enabled to view it.. Ópera de Tenerife thanks you for your support and understanding in this complex situation.
This programme for young artists aims to provide highly specialised training in the international opera field while also acting as a showcase and springboard for many of the singers. In past years candidates from more than 24 countries have taken part in the auditions. Ópera (e)Studio also shows the technical production work done at Auditorio de Tenerife, which in 2019 and 2020 was recognised by the European Commission's Creative Europe programme which reflects its development, sustainability, job creation and training.