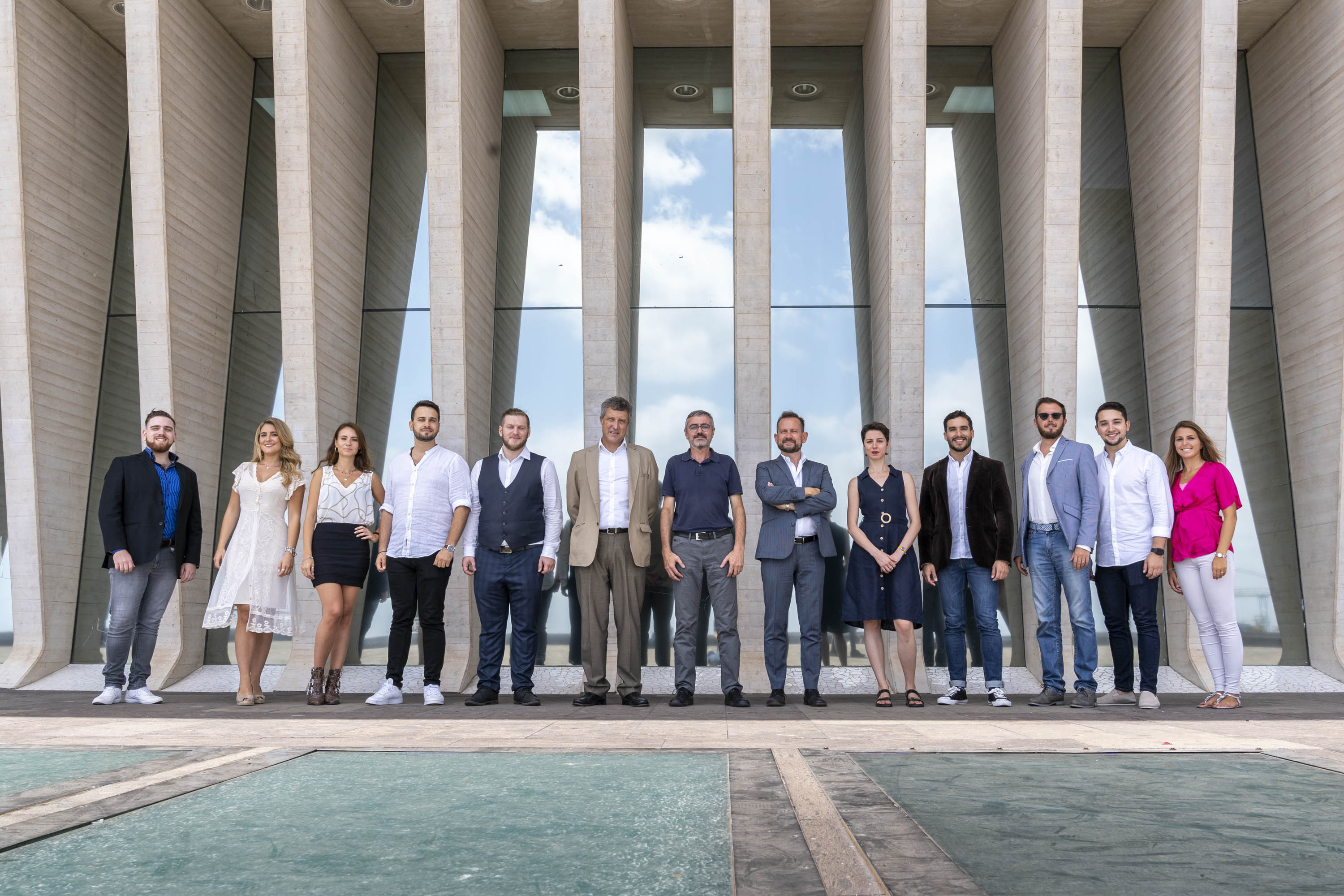 The high-specialization academy has started training the singers to stage 'L'elisir d'amore' next October.
The ten singers chosen to take part in the seventh Opera (e)Studio started today, [Friday, the 6th] their working sessions in a comprehensive training period to be carried out at the Auditorio de Tenerife. This artistic improvement work will conclude with the staging of L'elisir d'amore from 24 to 27 October. The title marks the start of Ópera de Tenerife's 2019-2020 season and it is possible thanks to a co-production with Teatro Comunale di Bologna and Tbilisi Opera and Ballet State Theatre, in a project that is funded by the Creative Europe programme.
The island director for Culture, Leopoldo Santos; Auditorio's artistic director, José Luis Rivero; Ópera de Tenerife's intendant, Alejandro Abrante, and Opera (e)Studio's artistic director, Giulio Zappa, welcomed the singers, who were chosen out of 181 candidates.
The cast for the production of this opera is double as they will sing in alternate performances. It includes the voices of Maria Rita Combatelli (soprano); Beatriz de Sousa (soprano); Klodjan Kaçani (tenor); César Arrieta (tenor); Alberto Bonifazio (baritone); Jacobo Ochoa (baritone); Givi Gigineishvili (bass); Matteo Andrea Mollica (bass); Sofía Esparza (soprano) and Leonora Tess (soprano). The ten members were selected in the auditions held in February in Bologna, Tbilisi, Madrid and Tenerife, which were attended by a total of 181 candidates from 33 countries.
The singers have embarked on the musical and stage work required for a novel opera company. It consists of a series of master classes by the project's artistic director, Giulio Zappa; the Italian soprano, Mariella Devia; Ópera de Tenerife's intendant, Alejandro Abrante or the stage director of this production Pablo Maritano. They will tackle both technical aspects and the professional management of an artistic career. This will be combined with work sessions carried out at the pace in a professional company, including costume fittings, make-up tests and rehearsals with Sinfónica de Tenerife.
The current principal conductor of the Orquesta Sinfónica de Tenerife, Antonio Méndez, will take care of the musical direction of the production. He, along with the stage director, Pablo Maritano, and the costume designer, Lorena Marin, will bring to life an opera that will transport us to the Golden Age of Hollywood.
The performances will be at Sala Sinfónica on Thursday, the 24th, Friday, the 25th and Saturday, the 26th October at 7:30 pm. On Sunday, the 27th the show will be on at 6:00 pm. Tickets can be booked via any of the usual sale channels of Auditorio de Tenerife: at the box office from 10:00 am to 7:30 pm, Monday to Saturday; on www.auditoriodetenerife.com or calling 902 317 327.