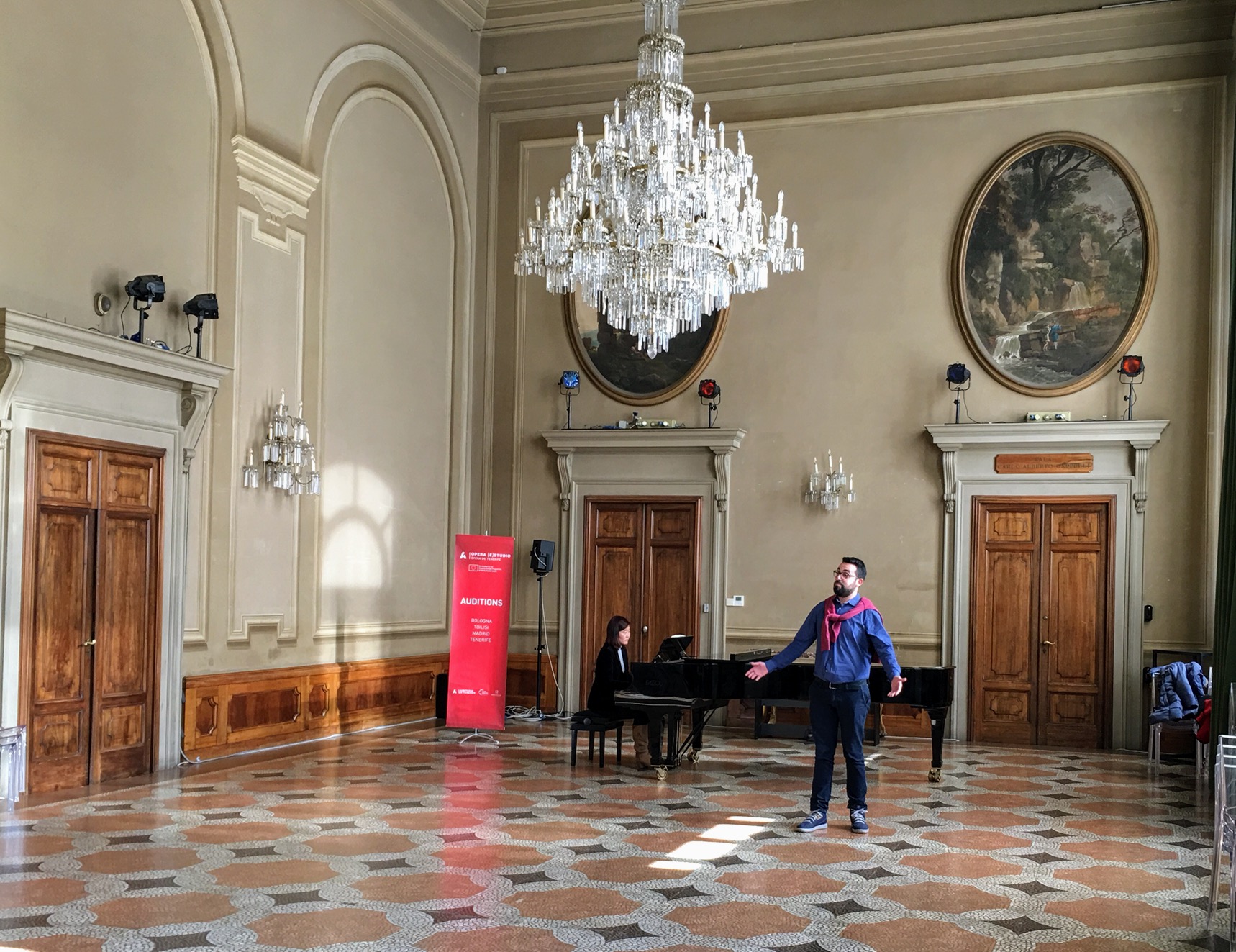 The heads of the European Commission's Creative Europe programme attended the event.
In the photo, from left to right:
Badri Maisuradze, artistic director and managing director of Tbilisi Opera and Ballet State Theatre.
Fulvio Macciardi, sovrintendente of Teatro Comunale di Bologna
Giulio Zappa, Ópera de Tenerife's Ópera (E)Studio artistic director
Alejandro Abrante, intendant of Ópera de Tenerife
Mauro Gabriele artistic secretary of Teatro Comunale di Bologna.
A grandissimo in bocca al lupo to all candidates!