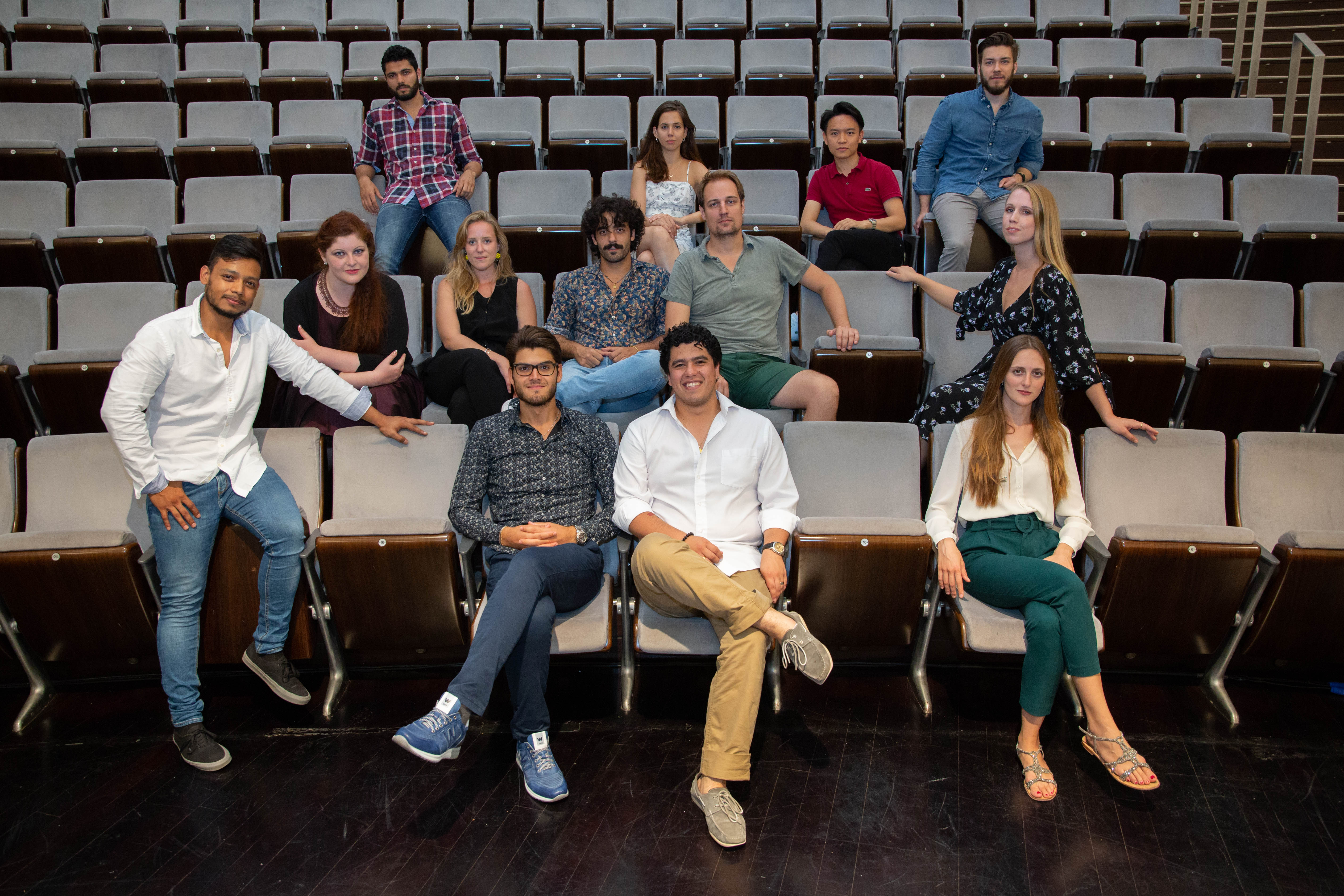 A total of 170 young artists from 33 countries have applied to take part in the 7th Opera (e)Studio. This is a 50 per cent increase over last year. Auditions are starting on Monday, 4 February in Bologna, and will continue in Tbilisi and Madrid, ending at Auditorio de Tenerife on 16 February.
This year -funded by the European Commission under the Creative Europe programme- the singers chosen to take part in this project, led by Ópera de Tenerife in partnership with Teatro Comunale di Bologna and Tbilisi Opera and Ballet State Theatre will put on stage L'elisir d'amore by Donizetti. Artists can compete for more than one role which are divided as follows: Adina and Gianetta, for sopranos; Nemorino, for tenors; Belcore, for baritones and Dulcamara, for baritones or bass.
Over half of the applicants have registered to attend auditions at Teatro Comunale di Bologna, reason why three days have been allowed for them. The tests in Tbilisi Opera and Ballet State Theatre (Georgia) are taking place on the 8th and 9th, followed by auditions at Escuela Superior de Canto de Madrid on the 11th and ending on the 16th at Auditorio de Tenerife. All the auditions will be supervised by Opera (e)Studio artistic director, Giulio Zappa.
The artists registered come from 33 countries in America, Europe and Asia. Most come from Italy, with 64 candidates followed by Spain, with 24, and Japan with eight. The singers chosen will travel to the Island in early September to get comprehensive professional training on all the disciplines included in the opera genre, from musical to stage aspects. In addition to musical education, Opera (e)Studio pays particular attention to training singers in acting and body language.
The opera L'elisir d'amore will open the next Tenerife opera season in October and will be performed four times at Sala Sinfónica in Auditorio de Tenerife. In 2020, it will be put on at Teatro Comunale di Bologna and at Tbilisi Opera and Ballet Theatre. This show by Ópera de Tenerife has Antonio Méndez as music director, who is the Principal Conductor of Orquesta Sinfónica de Tenerife, in Tenerife and Bolonga; and Zaza Azmaiparashvii, Principal Conductor of Tbilisi Opera and Ballet Theatre, in Georgia. Stage design is by stage director Pablo Maritano.