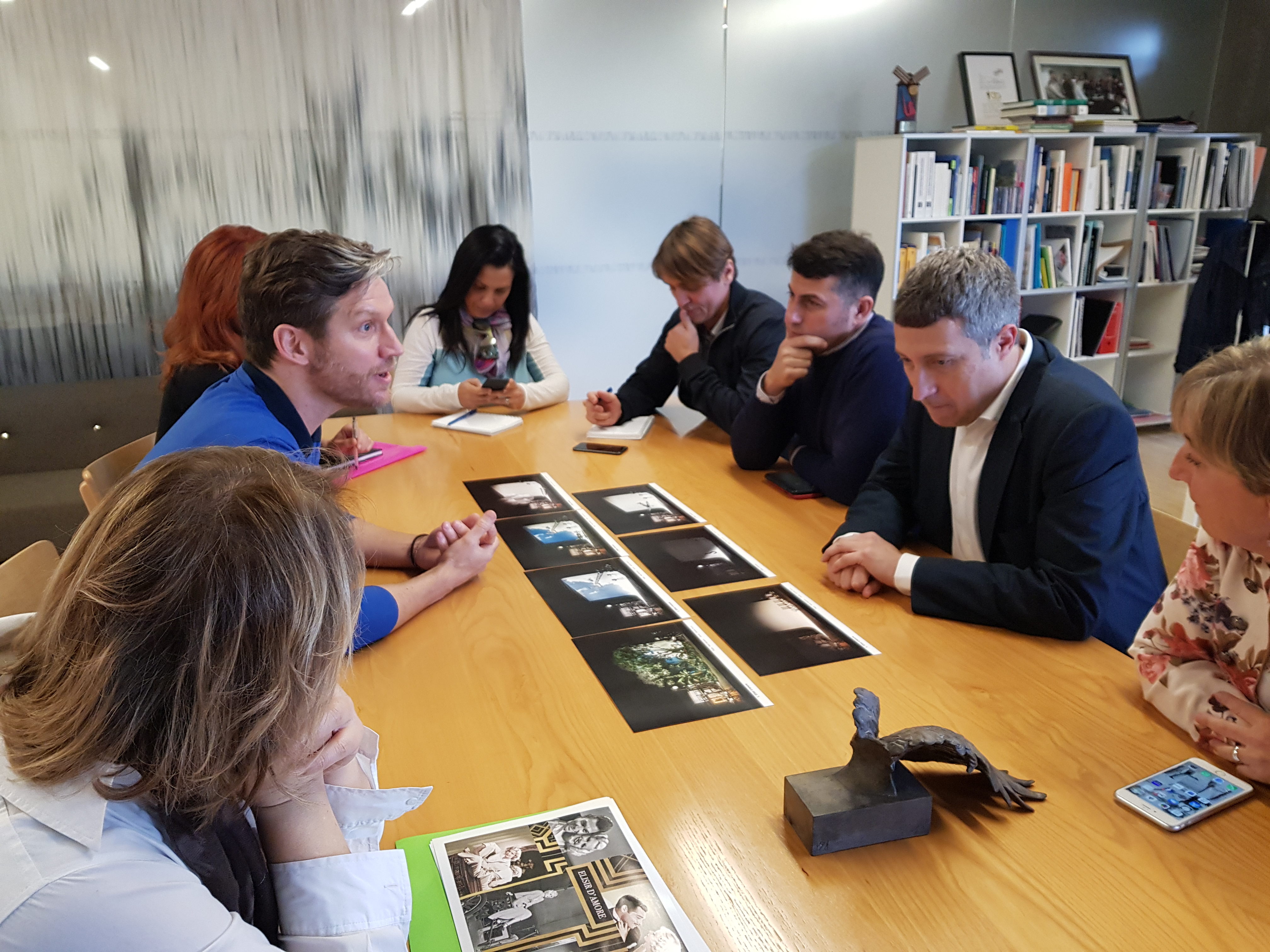 Ópera de Tenerife has started working on the production of L'elisir d'amore, the title of the 6th Opera (e)Studio to be premiered in October at Sala Sinfónica in Auditorio de Tenerife. Work started with the presentation of the drafts for the stage design and will be followed by the auditions in February to take place in Bologna, Tbilisi, Madrid and Tenerife to choose the participants in this year's production.
The Cabildo's island director for Culture, José Luis Rivero, welcomed stage director Pablo Maritano, who explained the details of the stage design proposed for L'elisir d'amore. Their meeting was also attended by set designer Serena Rocco, costume designer, Lorena Marin, Ópera de Tenerife's intendant, Alejandro Abrante, and Auditorio de Tenerife's technical director, Jorge Cabrera, among others.
Maritano (Buenos Aires, 1976) is one of the most renowned Argentinian stage managers of his generation. He has carried out his career in America and his presence in Tenerife next October is his debut in Europe.
The singers to take part in this production will be chosen in auditions to be held in February. The tests start in Bologna from 4 to 6 February, to then go on to Tbilisi on 8 and 9, Madrid on 11, 13 and 14, and finally Tenerife on 16 February.
Opera (e)Studio 2019 is supported by the European Union through Creative Europe. The project, led by Ópera de Tenerife in partnership with Teatro Comunale di Bologna and Tbilisi Opera and Ballet State Theatre, was awarded the maximum funding available. This initiative includes the production to travel to Bologna and Tbilisi next year after its premier in Tenerife next October. Further information here.