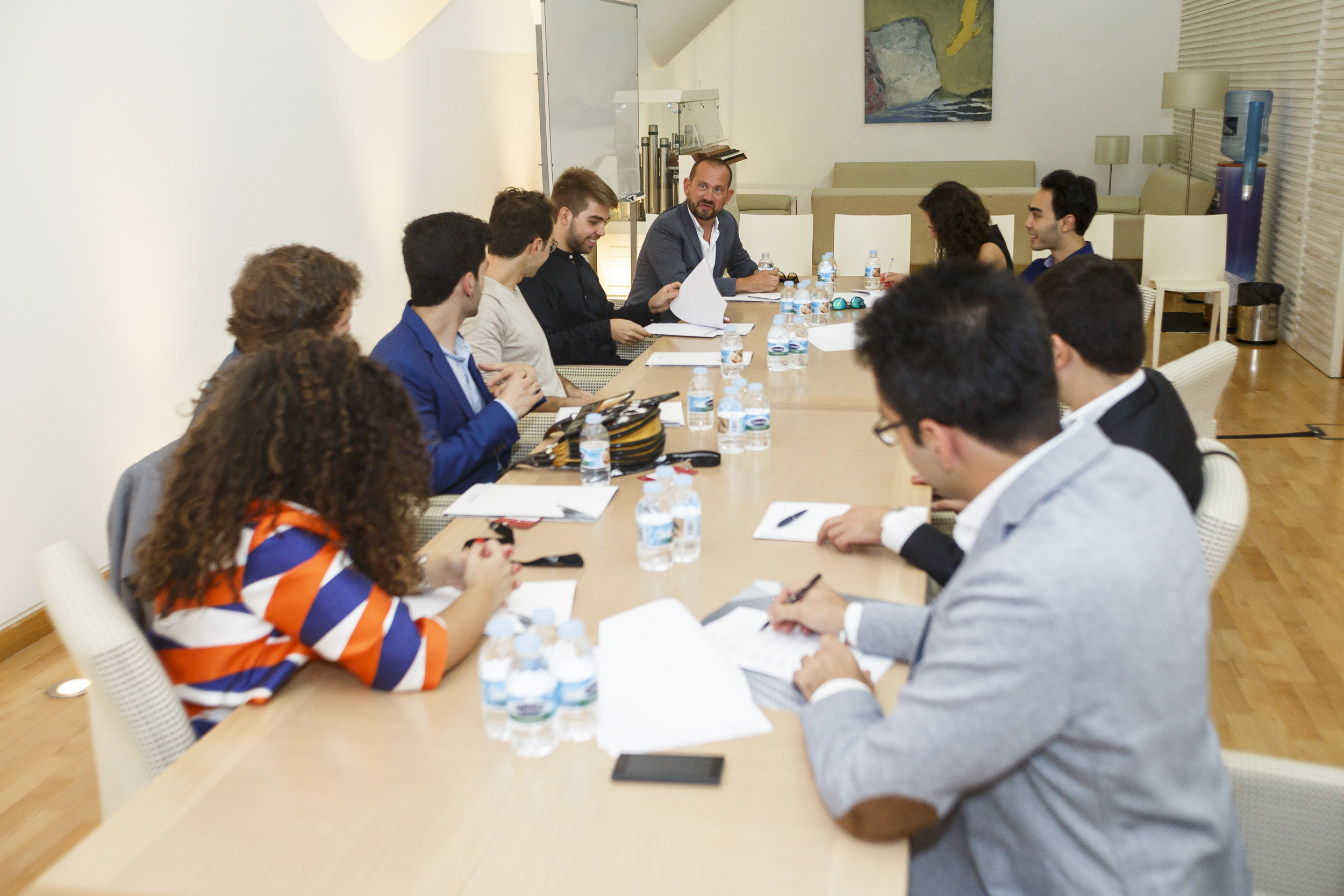 Ópera de Tenerife's academic project is chosen by Creative Europe funding programme
Auditorio de Tenerife has received a subsidy from Creative Europe, the EU programme that supports cultural and film industries on the continent. The funds received are for the Opera (e)Studio project, the international learning academy that is part of the Ópera de Tenerife season. This transnational project, which has been granted 200,000 Euros, is led by Auditorio de Tenerife in partnership with Teatro Comunale di Bologna and Tbilisi Opera and Ballet State Theatre in Georgia.
The European Commission chose the project presented by Tenerife out of 493 candidates. Ópera de Tenerife entered L'elisir d'amore by Donizetti, to be produced by the Opera (e)Studio programme and performed at Auditorio de Tenerife in October 2019, and in Bologna and Tbilisi in 2020.
Opera (e)Studio is an innovative programme in Ópera de Tenerife's season where we work with young professionals to develop a high specialization school. This is the sixth year running and, in just five years, it has become an international model with the participation of more than 700 singers from 55 countries. The candidates chosen at the auditions go on to do two months of intensive work in Tenerife to produce the first of the eight titles that make up the opera season. The young singers work with maestro Giulio Zappa, who is the artistic director of Opera (e)Studio and supervises the whole process. In addition, they attend workshops in management for opera markets and in artistic marketing.
As a self-funded initiative it had far-reaching effects, welcoming candidates from four continents and establishing collaborations with other international venues. The fact that it is in one of the outermost regions of the EU is no obstacle. On the contrary, it encourages connections with other cities, like on this occasion, when Tenerife leads this transnational scheme along with Bologna and Tbilisi.
Having on average more than 125 applications per year encourages Opera (e)Studio to go on training international young singers. We are confident this number will be considerably increased with the auditions that will take place in Tbilisi, in addition to the usual tests in Bologna, Madrid and Tenerife.
Ópera de Tenerife, as a member of Ópera Europa and Ópera Latinoamérica, follows a policy of international co-productions, both with other European and Latin American theatres. Creative Europe is aware of the quality work that has been carried out for years and supports Tenerife as a great training centre for young performers.