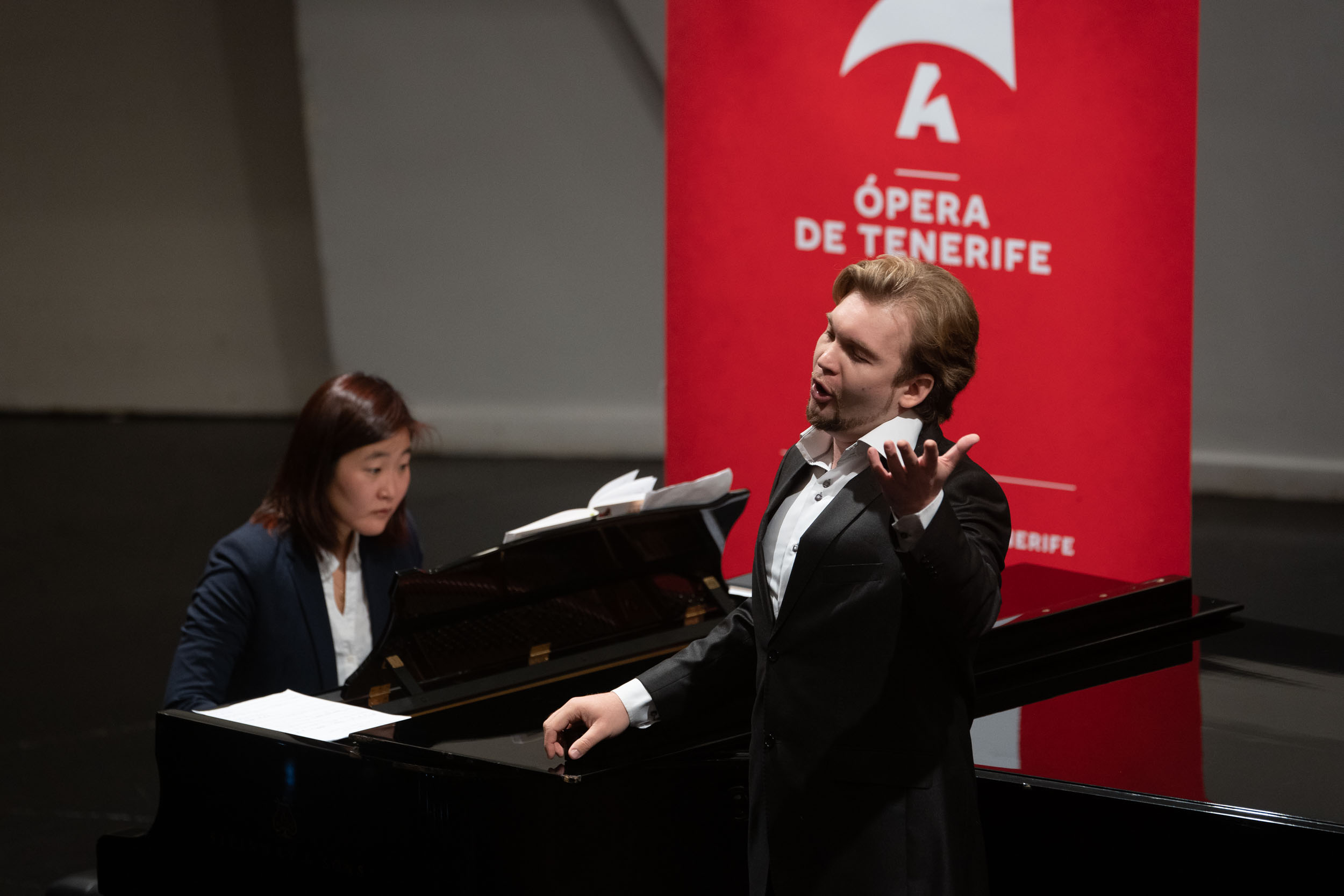 Check last information about how to participate in Opera (e)Studio here.
The tests are for the cast of `Il matrimonio segreto´, the title chosen for the 8th year of this renowned programme
Auditorio de Tenerife, a cultural venue under the Cabildo de Tenerife's Department of Culture run by Enrique Arriaga, has announced the dates of the auditions for Ópera de Tenerife's project Opera (e)Studio. The international tests will take place from 30 November to 18 December in four Italian and Spanish cities: Parma, Palermo, Madrid and Santa Cruz de Tenerife. If you are interested and have not applied yet you can do it until 6:00 pm on 10 November.
The singers chosen will take part in the eighth Opera (e)Studio, the comprehensive training academy for young artists directed by Giulio Zappa. They will go on stage on 18, 19, 20 and 21 March 2021 to perform Cimarosa's Il matrimonio segreto, a co-production with Teatro Regio di Parma and Teatro Massimo di Palermo.
Apart from Zappa, the project, which is known internationally, will have Davide Levi as musical director and Roberto Catalano as stage director; the costumes will be designed by Ilaria Ariemme and the lighting design will be by Fiammetta Baldiserri.
The auditions were meant to take place between 11th and 19th May 2020 but had to be put off because of the health crisis. So, the new dates for the 2020 auditions, unless the health situation prevents it again, are as follows: 30 November and 1 December in Parma, 3 December in Palermo; 15 and 16 December in Madrid, and on 18 December in Santa Cruz de Tenerife.
All the information about the auditions and how to apply is available on www.operaestudio.eu. The regulations are in Spanish, Italian and English. Those who have already applied will receive the information individually via email but for any specific query please write toThis email address is being protected from spambots. You need JavaScript enabled to view it..
The purpose of this programme for young artists is to provide highly specialized training in the international opera field while it is also a springboard for many of the young talents. Singers from more than 24 different countries -including the auditions- have taken part in previous years. Ópera (e)Studio also highlights Auditorio de Tenerife's technical production work and in 2019 and 2020 was recognised by the European Commission's programme Creative Europe, which shows the development, sustainability, job creation and training.