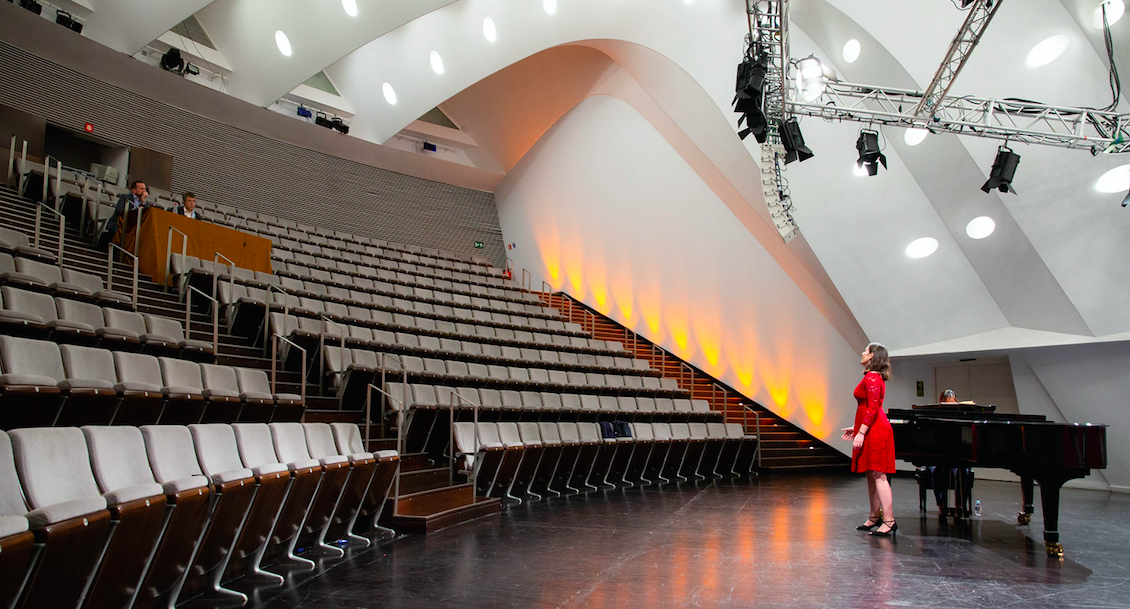 Who is it for?
The Tenerife Opera(e)Studio is open to singers of all nationalities born on or after 1 January 1987.
Participants selected for past editions of the Opera(e)Studio are not allowed to audition again.
How to participate
Opera (e)Studio, Ópera de Tenerife's comprehensive opera school for young artists, has opened the call to take part in the 2019 production L'elisir d'amore.
If you would like to take part, all you have to do is send the following application form to This email address is being protected from spambots. You need JavaScript enabled to view it. before 28 January 2019 before 12:00 noon stating in the subject of your message: "Opera Estudio 2019 – Rol(es) – Candidate's name and surname" Example: Opera Estudio 2019 – Adina/Giannetta – María Pérez
You also need to enclose the following files:

a. Scan of identity card or passport.
b. A recent photo in jpg. format.
c. Artistic and academic biography.
d. Legible pdf of the vocal score of the own-choice aria.
e. Scan of the receipt of the payment of 80 euros to "Opera (e)Studio de Ópera de Tenerife". Puedes consultar todos los datos bancarios e información en la bases a continuación.
If you have any doubts, we are happy to help you at This email address is being protected from spambots. You need JavaScript enabled to view it. or by telephone on +34 922568600 ext. 179.
Please see 19/20 Regulations here (EN) Regolamento 19/20 (IT)

Auditions
Each applicant must prepare for the audition:
a. The arias and extracts of the chosen role from L'elisir d'amore by Gaetano Donizetti. The reference edition will be Ricordi.
b. 1 Aria of their own choice by Rossini, Donizetti or Bellini, with Recitativo.
All the arias and extracts must be performed from memory.
The auditions for the Opera (e)Studio 2018 will take place in:
4, 5 and 6 February 2019 / Teatro Comunale di Bologna
Largo Respighi 1, 40126 Bologna, Italia
8 and 9 February 2019 / Tbilisi Opera and Ballet State Theatre
25 Rustaveli Ave., 0108, Tbilisi, Georgia
11, 13 and 14 February 2019 / Escuela Superior de Canto de Madrid
Calle San Bernardo 44, 28015 Madrid, España
16 February 2019 / Auditorio de Tenerife en Santa Cruz de Tenerife
Avda. Constitución, 1, 38003 Santa Cruz de Tenerife, España