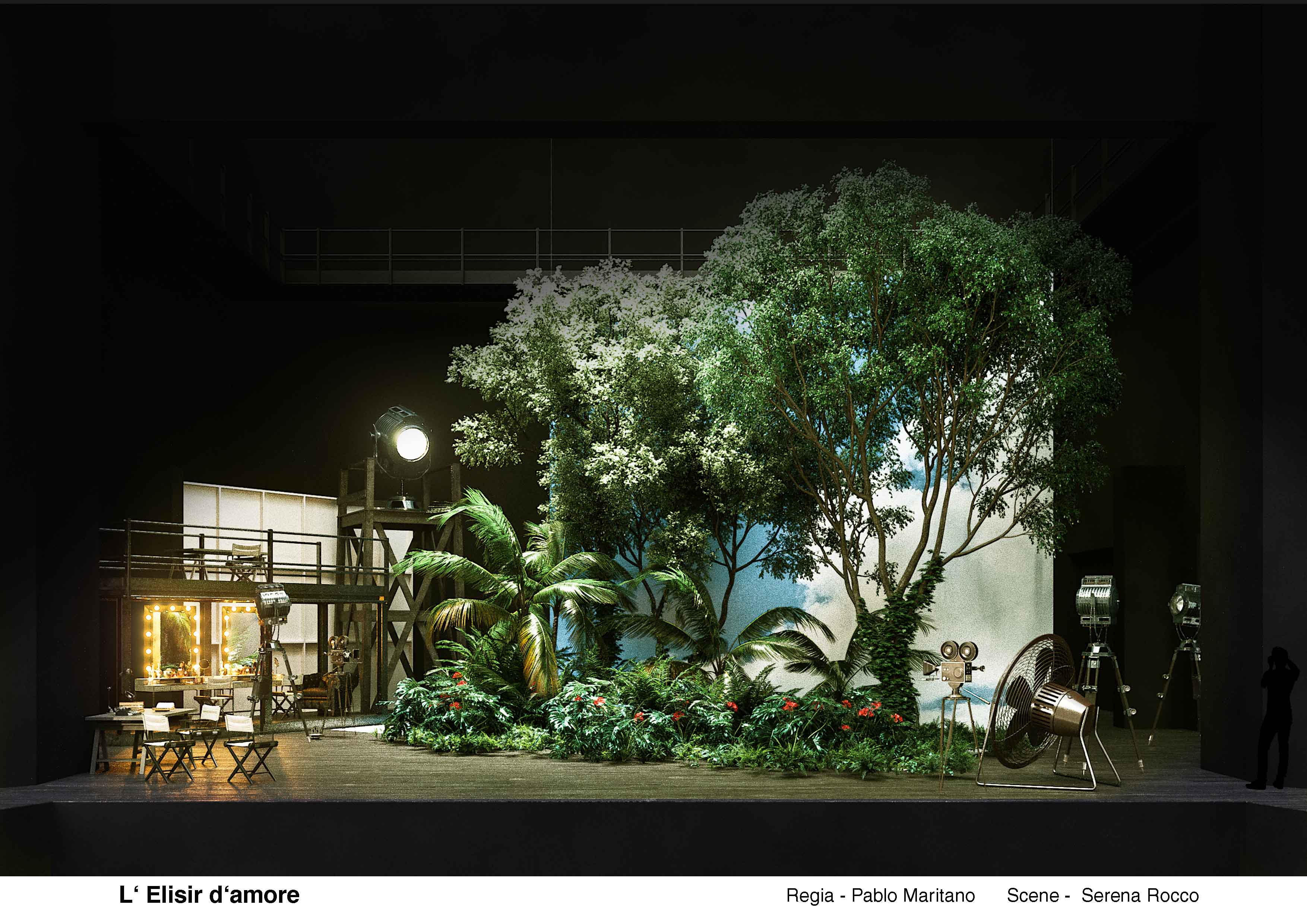 Being fully established on its seventh year, in 2019 Opera (e)Studio will also open the Ópera de Tenerife season. More and more singers are now showing an interest in joining this initiative. The artists, who were selected at international auditions held in Bologna, Tbilisi, Madrid and Tenerife, will spend nearly two months on the Island where they will work intensely on musical and stage aspects to produce this year's title L'elisir d'amore by Donizetti, part of the opera season held at Auditorio de Tenerife. This is a coproduction of Ópera de Tenerife, Teatro Comunale di Bologna, and Tbilisi Opera and Ballet State Theatre.
Opera (e)Studio is a model for young opera artists who finish their higher education and wish to start their professional careers. This Ópera de Tenerife project has been recognised by the European Union, which is funding this year through its Creative Europe scheme. Giulio Zappa as the artistic and musical director of the project; Pablo Maritano as the stage director plus a wide range of professionals including Italian soprano Mariella Devia, will prepare the ten singers selected in all those issues needed to deliver a good opera performance according to the current European canon: musical and stage techniques, style, diction, body language, the theatrical nature of the role, the historical context of the composition, drama, studying the libretto, etc. Their training will finally lead to the performance of Donizetti's L'elisir d'amore with the Orquesta Sinfónica de Tenerife and Ópera de Tenerife Choir.
Participantes 2019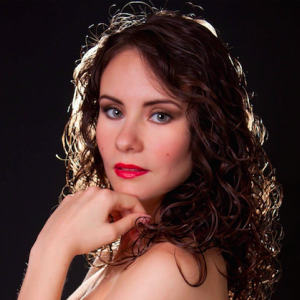 Maria Rita Combattelli / Adina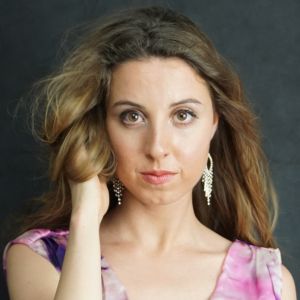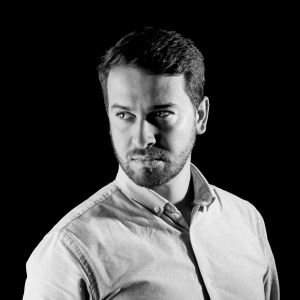 Klodjan Kaҫani / Nemorino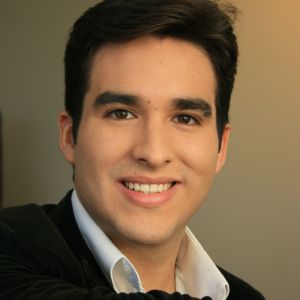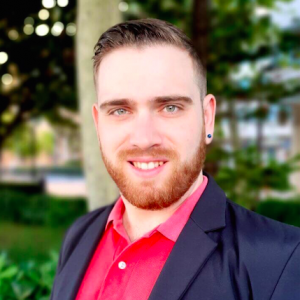 Alberto Bonifazio / Belcore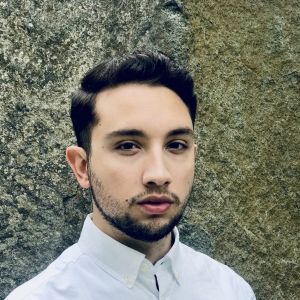 Jacobo Ochoa Piedrahita / Belcore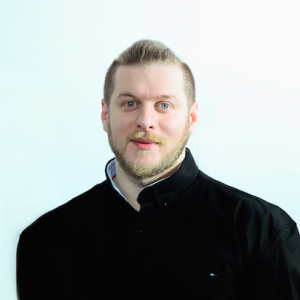 Givi Gigineishvili / Dulcamara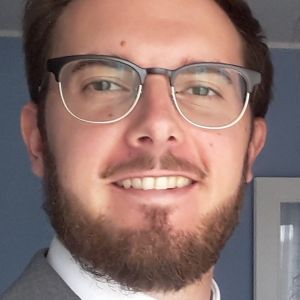 Matteo Andrea Mollica/ Dulcamara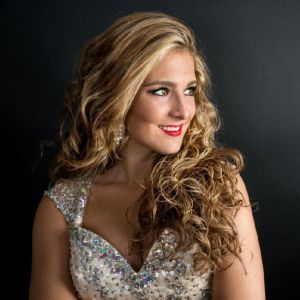 Sofía Esparza / Giannetta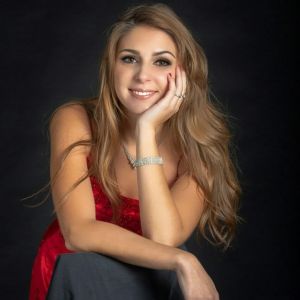 Production: L'elisir d'amore

Melodramma giocoso in two acts, L'elisir d'amore is an opera buffa with music by Gaetano Donizetti and libretto by Felice Romani, based on Eugène Scribe's text Le philtre for Daniel Auber's opera, which was premiered on 12 May 1832 at Teatro delle Canobbiana in Milan.
L'elisir d'amore is Donizetti's most famous comic opera thanks to such unforgettable melodies as 'Una furtiva lagrima' and a lively plot in which the love affair of beautiful Adina and gullible Nemorino is possible thanks to the unlikely help of charlatan Dulcamara.
The stage director, Pablo Maritano, has taken care of the stage design of a production that will transport us to the golden age of cinema. A fantasy world through different late 1920s film sets.
Creative Team

Opera (e)Studio Artistic Director: Giulio Zappa
Musical Director: Antonio Méndez
Stage Director: Pablo Maritano
Stage Designer: Serena Rocco
Costume Designer: Lorena Marin
Lighting Designer: Virginio Levrio
Choir Conductor: Carmen Cruz
Musical Director Assistant: Sandhya Nagaraja
Répétiteur: Hana Lee
Orchestra: Orquesta Sinfónica de Tenerife
Choir: Coro de Ópera de Tenerife
Cast

Cast A
Adina: María Rita Combatelli
Nemorino: Klodjan Kaҫani
Belcore: Alberto Bonifazio
Dottore Dulcamara: Givi Gigineishvili
Giannetta: Sofía Esparza
Cast B
Adina: Beatriz de Sousa
Nemorino: César Arrieta
Belcore: Jacobo Ochoa Piedrahita
Dottore Dulcamara: Matteo Andrea Mollica
Giannetta: Leonora Tess
Galería